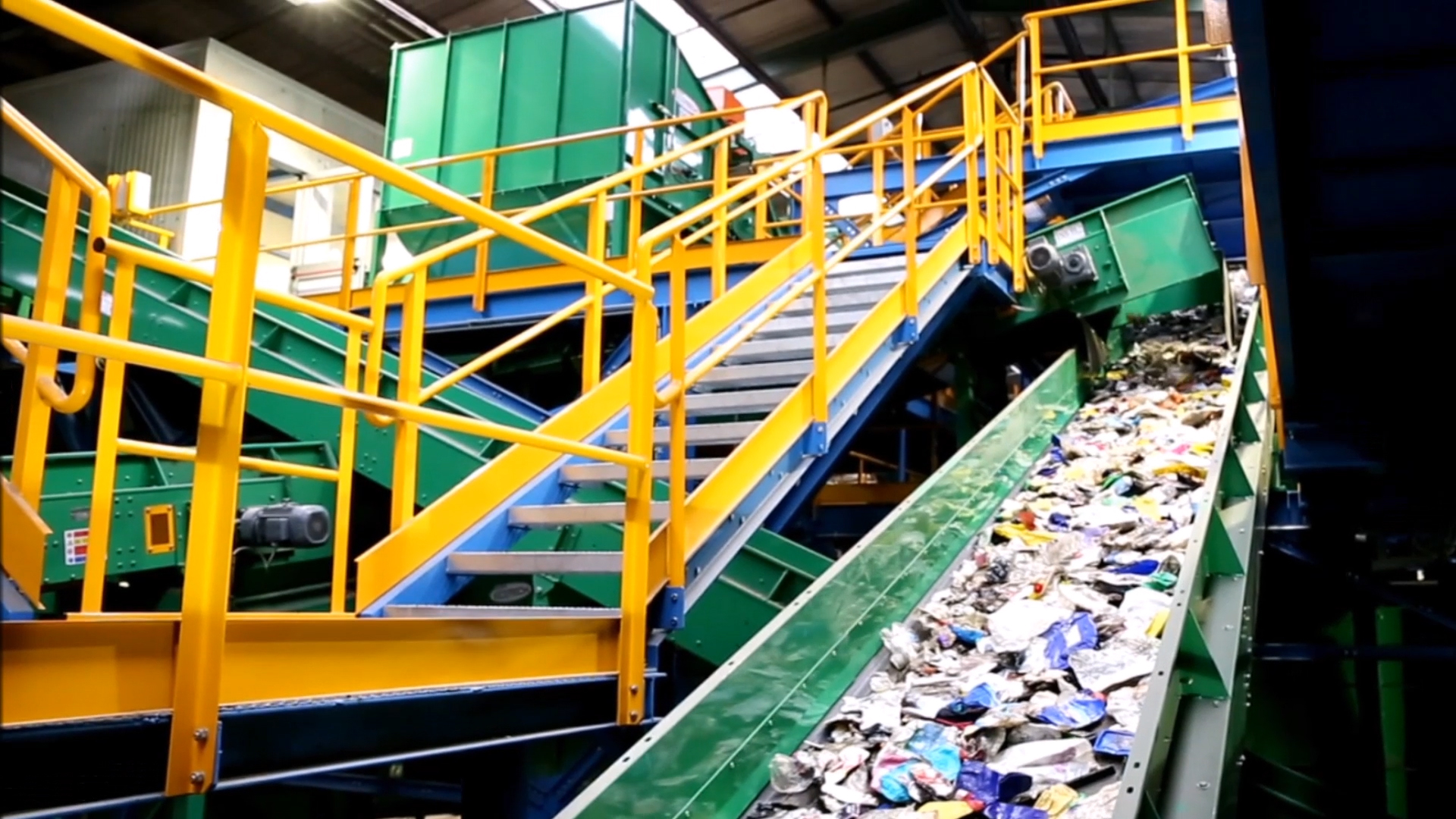 Monoworld Rushden is the UK's first mixed plastics to extrusion HDPE and PP recycling plant. The company also operates a film and metal sorting plant at Sharnbook in Bedfordshire.  
The new 10 tph facility, which is based on a nine acre site with over 140,000 square feet of warehouse space, was built by the Italian AMUT Group. Officially opened in January 2016, the plant encompasses a post-consumer mixed plastics recycling facility, as well as a wash and granulation line. The plant has the capacity to recover up to 100,000 tonnes of recyclates annually. A total of 120 new jobs have been created at the site.
Sensor-based sorting technology is supplied by Tomra Sorting with Tomra's Autosort units installed to separate the mixed baled plastics into PET, HDPE, PP, film, paper, steel and aluminium. The facility is capable of handling post-consumer pots, tubs, trays and mixed bottles, with Tomra's technology able to sort black plastics from the post-consumer trays. The black material is processed further downstream.  
The recovered HDPE and PP materials are used in-house in the hot wash plant, producing high quality washed flakes which are supplied back to extrusion, injection moulding and pipe applications in UK and Europe. The other recovered material fractions – including PE natural and jazz and PET – are sold to customers throughout the UK and Europe.