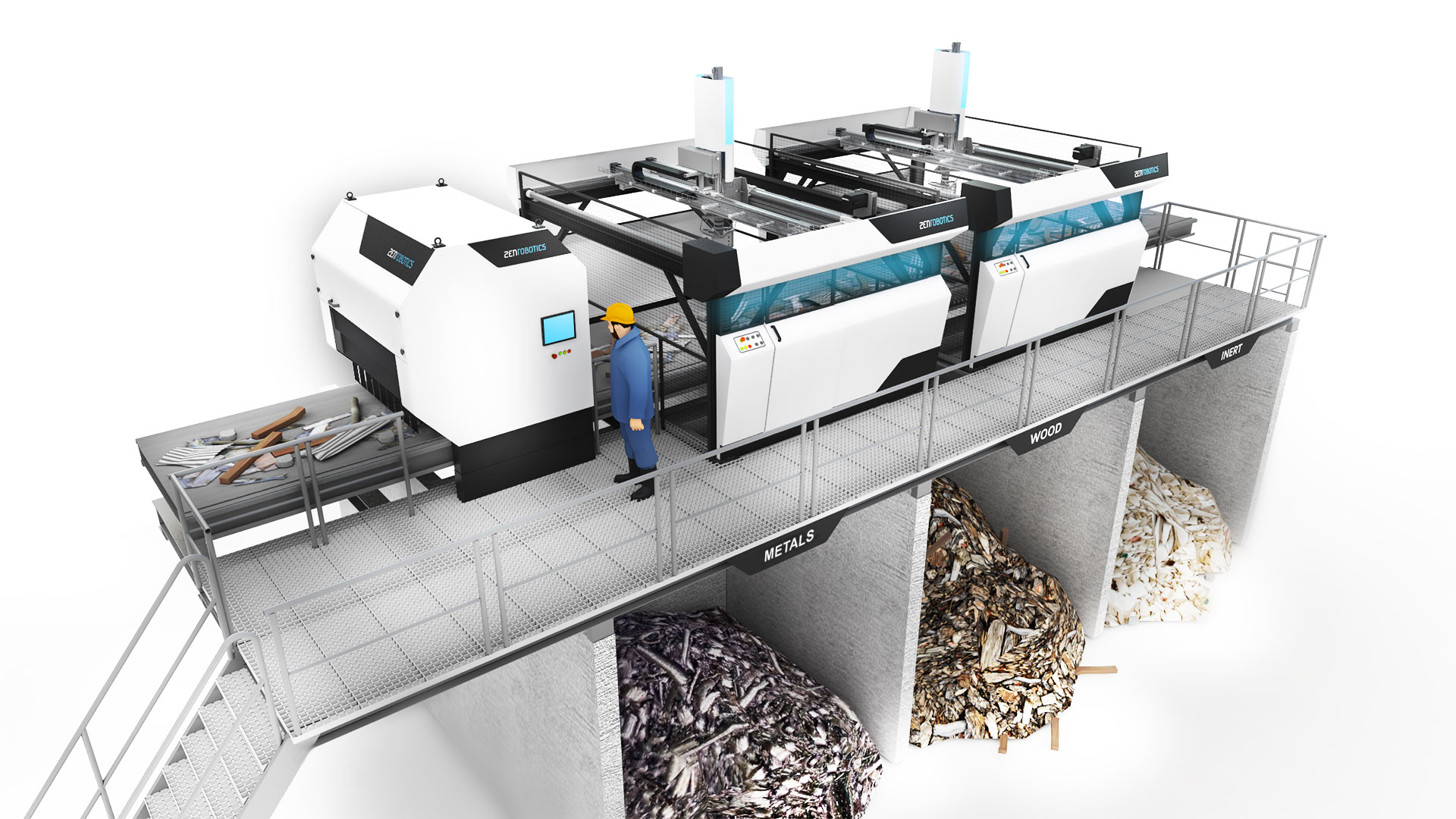 The first units will be installed in summer 2017. The companies have also signed an exclusive partnership for the distribution of ZenRobotics Recycler, the first commercially available robotic waste sorting system, in China.
Jiangsu LVHE Environmental Technology Co., Ltd. is a state-owned holding enterprise under the Ministry of Housing and Urban-Rural Development and Wujin Green Building Industrial Agglomeration Demonstration Zone. Dedicated to green development, LVHE Environmental Technology Co., Ltd. develops sustainable resource utilization and environmental protection. The company has become the forerunner in C&D waste recycling in China.
"We keep exploring and innovating in C&D waste recycling in order to develop the green building industry. However, it is very difficult to dispose the mixed C&D waste in China because of the massive quantities and multiple waste categories. Now we can solve the problems. ZenRobotics' technology is a great addition to our operations as we aim to employ the latest innovations, newest processes and modern equipment in producing new sustainable building materials", Mr. Xue Feng, LVHE General Manager, explains.
Robotic waste sorting has huge potential in China where the volume of construction waste has risen rapidly in line with the accelerating urbanization. Modern technological solutions are on demand especially in China's Eco-cities.
"We're very excited about our cooperation with Jiangsu LVHE Environmental Technology Co., Ltd. and our entry to China. There are huge opportunities on the Chinese market as the volume of construction waste is mounting up. High-quality fractions and high cost-efficiency are key benefits of robotic waste sorting", Mr. Timo Taalas, ZenRobotics CEO, says.