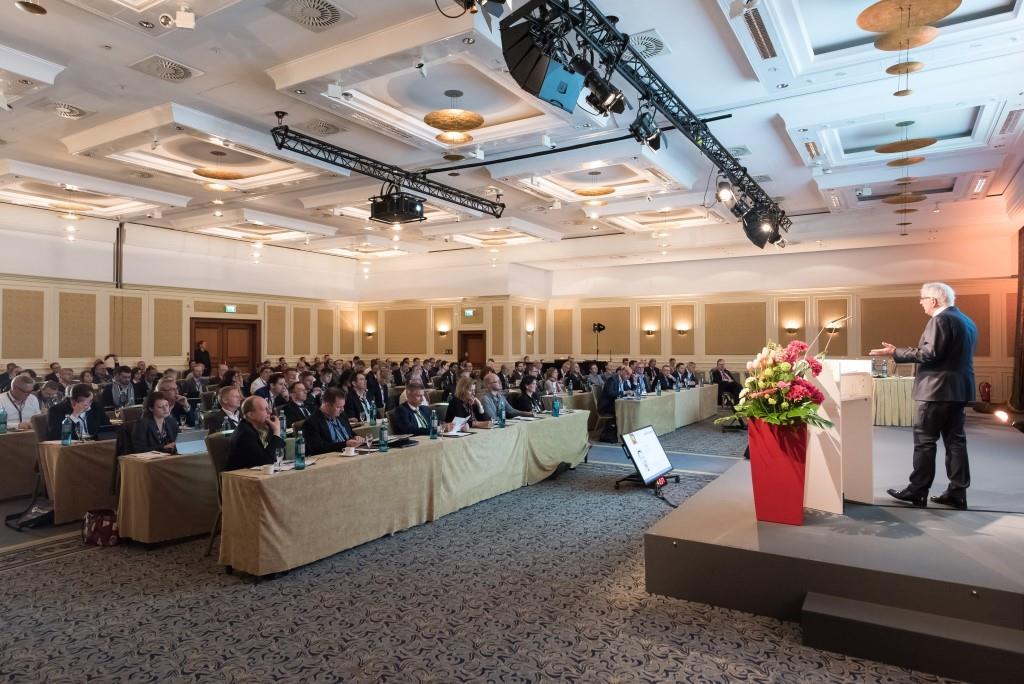 The congress had a wide-ranging programme in store for its visitors this year, including nearly 30 presentations and three plant tours of the companies Alba Metall Nord in Rostock, cct Steglitz in Möckern and LRP Autorecycling in Chemnitz.
Gareth Williams, Marketing and Communications Director at the recycling company European Metal Recycling, kicked off the event with a keynote speech in which he described how his company is getting closer to achieving its ultimate objective of zero waste in automotive recycling. Among other points of interest, he presented a gasification process that EMR is now using to treat residual materials. With 170 operating facilities, European Metal Recycling is one of the largest companies of its type worldwide.
The latest trends in automotive manufacturing and the changing composition of materials were among the main topics at this year's IARC. New types of material and the increased use of mixed plastics are likely to pose a number of challenges for end-of-life vehicle dismantlers in the years to come – a point made very clear in a presentation held by Arie de Jong from ARN (Auto Recycling Nederland), a Dutch recycling system for end-of-life vehicles. Bruno Douchy from Procotex, the Belgian flax producer and textile waste recycler, explained some of the difficulties that will have to be faced, such as in the recycling of carbon fibres.
A number of other presentations were also on the agenda, covering a range of materials and the accompanying challenges of effectively recycling them. Among other points, experts reported on the recycling and upcycling of plastics recovered from various types of vehicle, the latest information on generating energy from shredder residues in Europe, and the development of materials as well as options for energy utilisation from problem fractions in Hungary.
The latest technological developments were another key topic of interest. Davide Braga from the Italian recycling equipment manufacturer Danieli Centro Recycling Digimet presented the topic 4.0 as a solution for metal recycling centres. Olivier Gaudeau from the French automobile recycler Indra gave a presentation on how to improve efficiency and productivity in draining, dismantling and recycling end-of-life vehicles. Manuela Suttnig from the Austrian manufacturer Redwave presented a new approach to sorting aluminium scrap (Zorba).
Furthermore, Artemis Hatzi-Hull from the EU Commission reported on changes to the End-of-Life Vehicles Directive. A project is currently dealing with the question of how the application of this directive can be improved, explained Dr Georg F. Mehlhart from the Institute for Applied Ecology. In this context, Dr Tobias Bahr from the European Automobile Manufacturers' Association (ACEA), presented the road map drawn up by automotive manufacturers regarding regulations and innovations in the field of end-of-life vehicle recycling.
The presentations were accompanied by country reports from Spain, Germany, Denmark, Switzerland and Iran. Iran is a completely new market with a great deal of potential, Amir Seifizadeh from Taha Sanat Danesh Pooya emphasised. The conference programme was rounded off with Company Spotlight and Tech Talks. These sessions provided companies with the opportunity to outline their new approaches and latest developments.
Next year, the event will be held in Vienna from March 14 to 16, 2018.