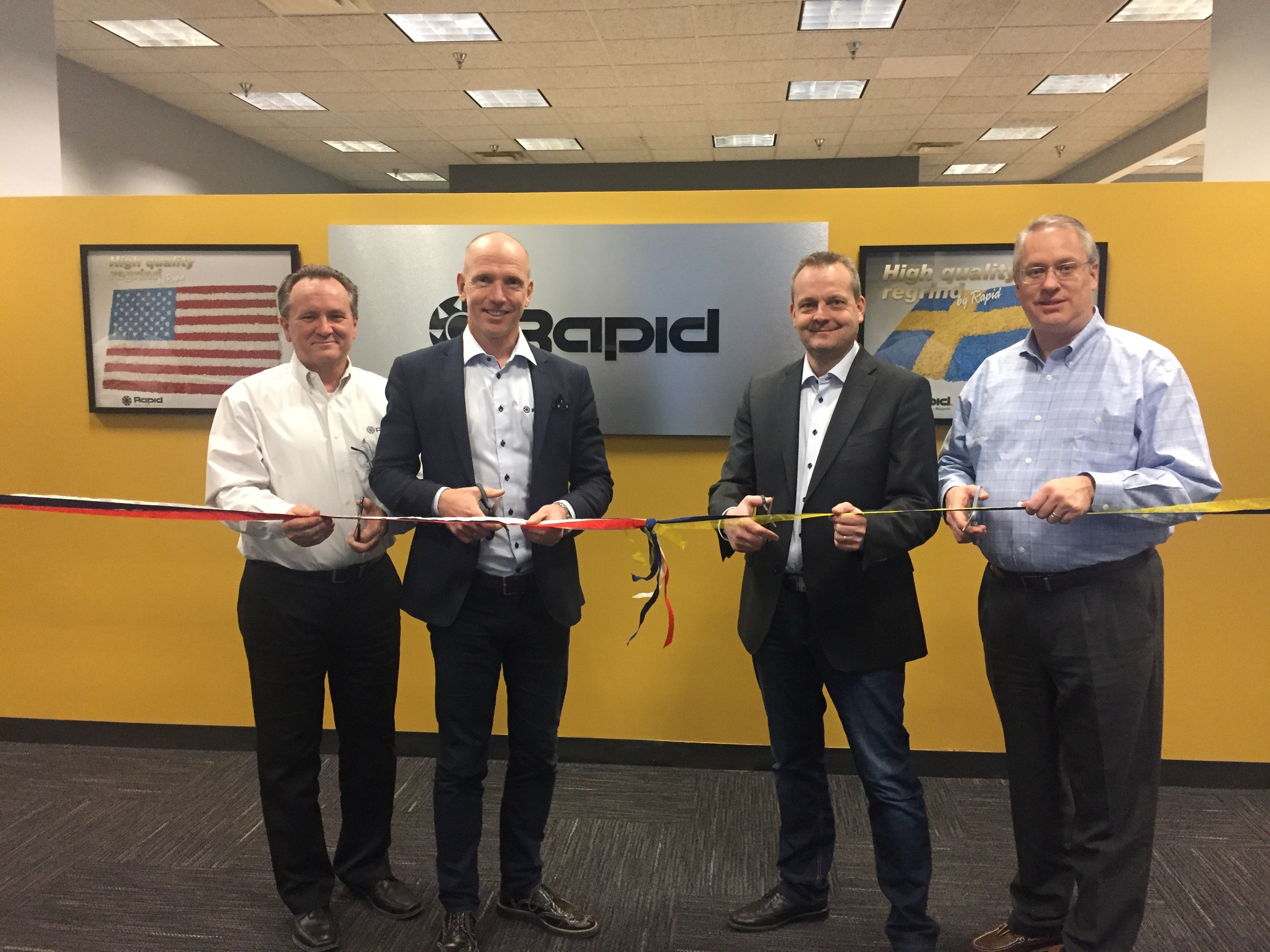 Rapid will begin in-house production of its full product range of equipment for granulating and shredding plastics in Pittsburgh, PA, early in the second quarter of this year. The subject of a multi-million dollar spend by the Swedish company, the 6000 m² (65,000 ft²) facility will also include a 325 m² showroom, warehousing, and offices.
"This is an extremely important move for Rapid," says Jim Hoffman, Vice President, Sales and Marketing, at Rapid Granulator. "In the near future, we will have full control over US production, just like we have in Sweden and just like we had here in the past. It is really important for us to have the responsibility for the quality and reliability of our equipment in our own hands."
"We have been out-sourcing production in the US since 2008, and we have actually been very successful here—we are the market leader and 2016 was a record year for us here, just as it was globally. But we are very ambitious. The North American market right now is healthy and growing, but we want to grow even faster."
"It is clear that there is a spirit here to favor 'Made in America' and we are going to do our best to give processors in the plastics industry more opportunity to do that. We are also very happy to bring new employment to the USA. We will of course be sourcing key electrical components from leading US suppliers."
The new facility, situated close to Pittsburgh airport, will have sufficient space to showcase all of Rapid's wide range of equipment for granulation and shredding of plastics production waste and for recycling of post-consumer material. At this time, Rapid is not divulging output figures or employment numbers.