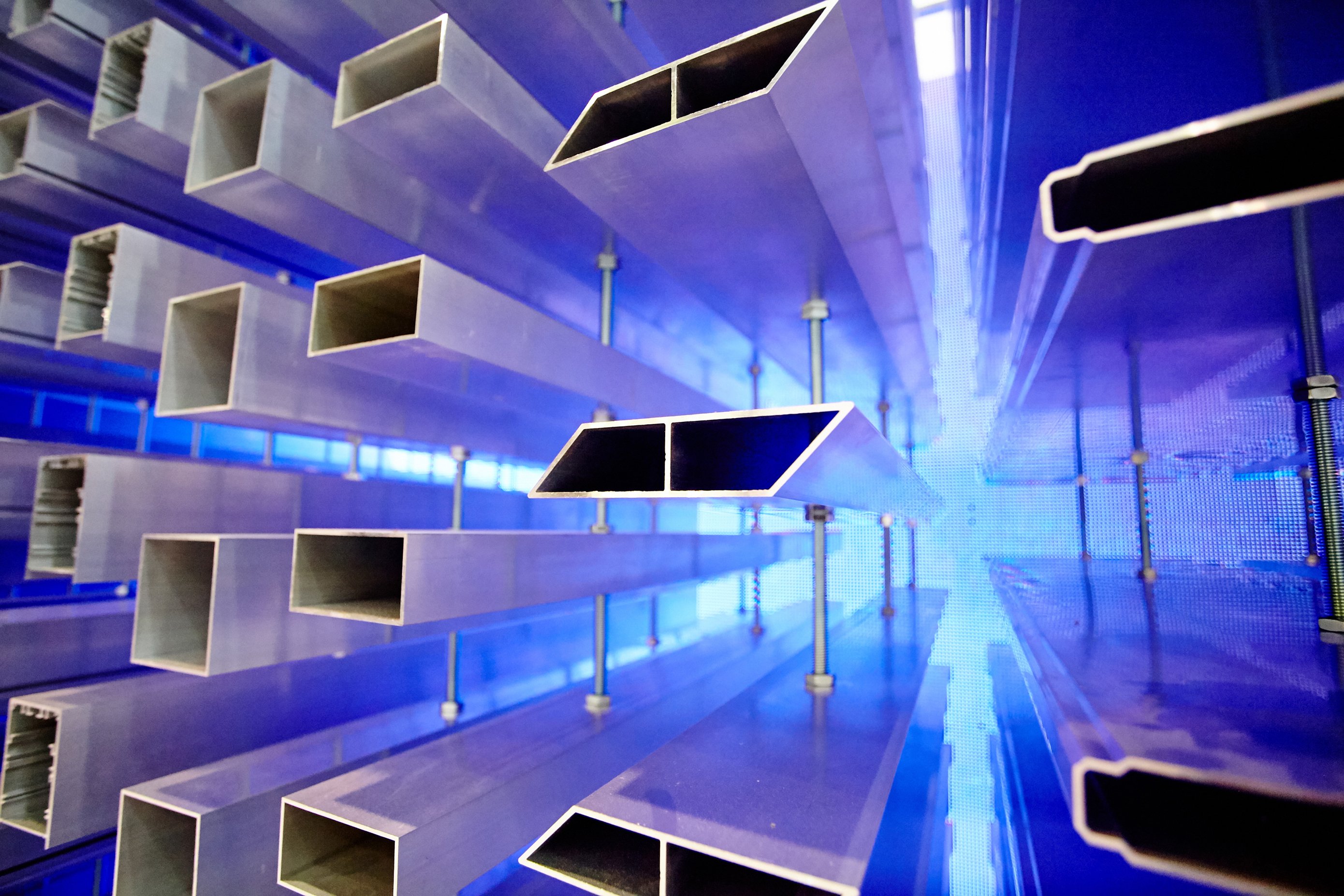 The expectations for the whole of 2017 remain positive: "Despite political uncertainty, the German economy is reporting good growth," explains GDA executive member of the managing board Christian Wellner. "Besides these underlying conditions, there are also the positive economic forecasts for aluminium, which are pointing upwards for almost all product sectors in Germany and Europe."
Positive production trend in H1 2017
In Germany, some 660,900 tonnes of aluminium were produced during the period January to June 2017, according to the GDA. This means production was 5.7 per cent higher than the previous year's level. Aluminium production during the period comprised 273,100 tonnes of primary aluminium and 387,800 tonnes of recycled aluminium. The production of primary aluminium was 0.7 per cent higher than the previous year, while production of recycled aluminium rose 9.6 per cent.
Production of aluminium semis during the period January to June 2017 declined slightly, by one per cent to 1,246,500 tonnes. Production here includes rolled products, extrusions, conductor material and wire for cars, building and construction, mechanical engineering and packaging, etc.
In terms of quantity, rolling mills account for the largest share of German production of aluminium semis. Production of aluminium rolled products totalled 934,900 tonnes. This represents a decline of 1.9 per cent year-on-year, according to the organisation.
Aluminium extruders reported a positive production trend in H1 2017 (300,300 tonnes; plus 1.9 per cent). The two most important markets for extruded products are the building and construction industry and the automotive sector. Besides offering modern and innovative extrusion technology, one of the strengths of the extrusion sector is the development of high-grade profile applications with increased customer benefits.
Production of conductor material and wire fell 4.2 per cent to 11,300 tonnes.
German aluminium converters processed some 177,100 tonnes of aluminium during the period January to June 2017. Production volume was thus three per cent higher than a year earlier. Conversion is divided into three product groups: foil and thin strip, tube, aerosol and other cans, and metal powder. Production of foil and thin strip and metal powder rose 2.8 per cent and 1.9 per cent respectively, but the production increase in the tube, aerosol and other cans category was significantly stronger, with a rise of five per cent.
Underlying economic conditions and outlook for 2017
"The underlying economic conditions for the German aluminium industry at the moment are better than were expected at the beginning of the year," says Dr Andreas Postler, head of Economics and Statistics at GDA. Concerning the economic outlook for the German aluminium industry, he adds: "Demand from industrial markets as well as from the German building and construction industry are at a satisfactory level. Sentiment in the German aluminium industry is correspondingly optimistic. We do not envisage an economic downturn in the second half of the year and are therefore expecting an increase in production for the whole of 2017 in almost all sectors of the German aluminium industry."