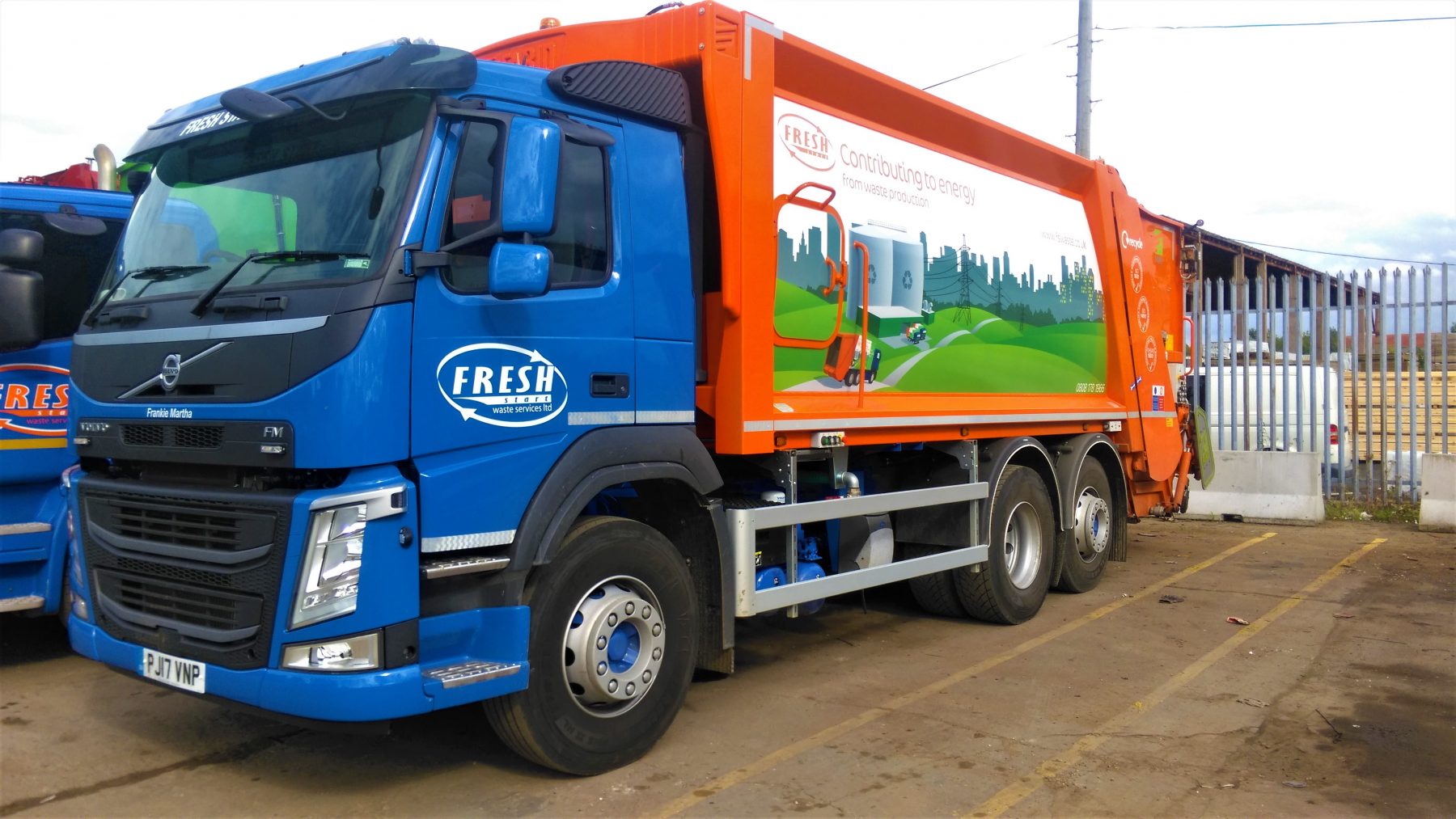 According to the company the new wagon will make its maiden journey around Stockport, Alderley Edge and Wilmslow on Thursday 14th September. This latest wagon – Agy – is named after Agnieska Gorzynska, a world champion arm wrestler that Fresh Start Waste Services has sponsored for the past three years.
The new vehicle is a Volvo FM12 wagon with a Farid dynamic 32 cubic yard compaction body which can carry up to 13,000Kgs and empty up to 140×1100 litre commercial bins before needing to empty its load. The wagon has the latest euro 6 engine – minimising the emissions released in to the atmosphere therefore boosting FS Services green credentials further.
Nicola McGrath, CEO and co-founder of Fresh Start Waste Services, said: "Reaching 30 vehicles within the fleet is a major milestone for us. We have grown steadily since launching in 2005 and this forms part of our strategic plan to expand further.
"Using the latest technology within our fleet is really important to us as we take very seriously our environmental responsibilities and closely monitor our carbon footprint.
Speaking about the name of the vehicle, Nicola added: "It's been a fantastic way of celebrating our partnership with Agnieska. We've supported her as a business for the past three years so it seems only right to name one of our wagons after her as she has formed part of our Fresh Start family."
Fresh Start Waste Services is a member of the Chartered Institute of Waste Management and is ISO 9001:2008, ISO 14001 and ISO 18001 approved.