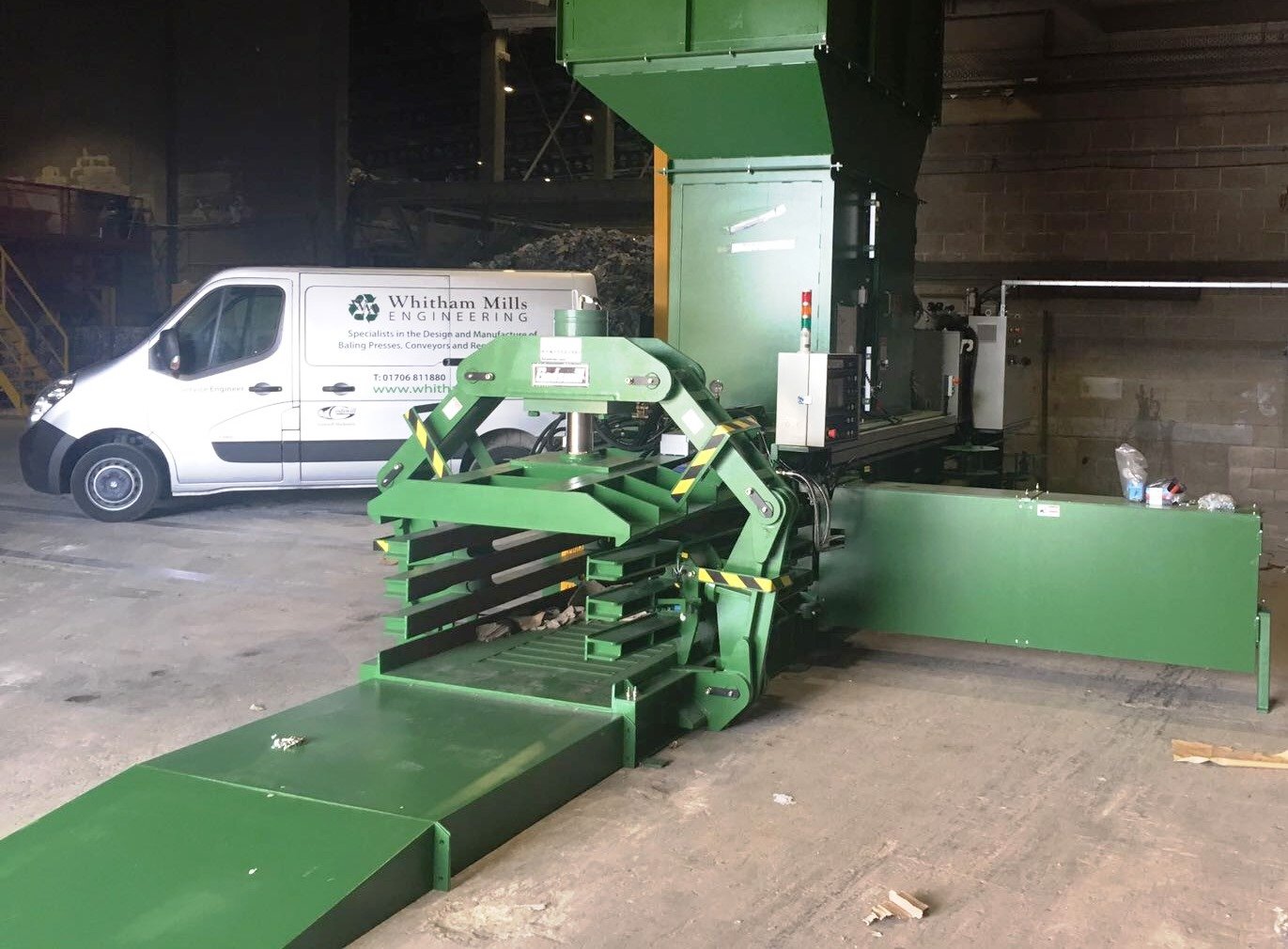 In completing the installation, Bradford Council becomes Whitham Mills' twentieth UK local authority customer marking further public tendering success for the company, the company quotes.
The West Yorkshire local authority procured the system to rationalise its handling of the estimated 20,000 tonnes of co-mingled recyclates it collects from households every year via its 'All in One' system.
Following kerbside collection, the mixed waste stream was previously delivered to the council's Bowling Back Lane materials recovery facility for separation and sale into the secondary materials market.
After sorting, the material was – according to the company – bulked-up in a loose state before being transported for sale. The new system allows the Council to realise increased revenue from the sale of bales.
The new GB-1108F fully automatic channel baler is fitted with a large, open hopper to accommodate the loading shovel and is capable of producing ten, 500-kilo bales per hour.
Whitham Mills' managing director, Ben Smart, added: "This is a relatively simple system which will transform the council's recyclate handling systems and drive efficiencies at this critical stage of the process. Naturally, we are very pleased that Bradford have chosen us to provide their system and we have developed a system which is appropriate, easy to use and dependable. We demonstrated a similar system we have operating for value retailer Poundland and the reliability of that system was instrumental in us securing the contract."
Since May 2017, households in the Bradford area have been using the co-mingled 'All in One' collection system which includes plastic bottles, cardboard, paper and metals.
The installation is backed up with a 36-month warranty and site attendance within 24 hours in case of a breakdown.  While on site repairs are guaranteed to be completed within 48 hours.