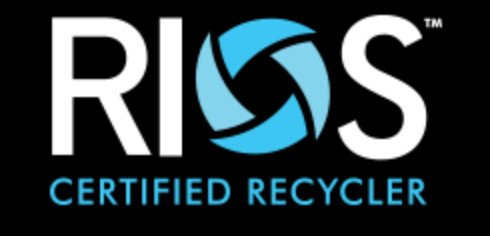 According to the company this management system is easy to implement. "Management systems are a great way for businesses to improve their environmental, health, and safety programs, while also being better customers and suppliers," said RIOS Executive Director Darrell Kendall. "RIOS makes this approach more accessible to recycling facilities, and now with the RIOS:2016 Implementation Guide, facilities can do it themselves. From start to finish RIOS give recyclers all of the tools and instruction they need to succeed."
Following the release of the revamped RIOS:2016 Standard last November, the RIOS Technical Advisory Group spearheaded the development of an Implementation Guide that is more robust and more universally approachable by facility staff than the previous version. The new RIG is designed to be used by employees who are not compliance experts, but have a role managing environmental issues, employee health and safety, and quality control. Now, more than ever, a high-functioning QEHS management system is accessible to recycling facilities.
Regardless of size, commodity, or process, every recycling facility has customer requirements, health and safety concerns, and impacts the environment in some way. The RIG is a tool that when implemented, will help a facility operate in a more efficient, safe, and environmentally conscientious way without the need for outside consultants, the company quotes.
Additionally, to assist facilities further with the transition to RIOS:2016, RIOS is hosting a series of webinars throughout the year that focus on different topics within RIOS. These trainings highlight new ways of approaching common QEHS issues while also providing facility staff with an opportunity to ask questions specific to their operations, and learn about new ways of approaching typical operational challenges.