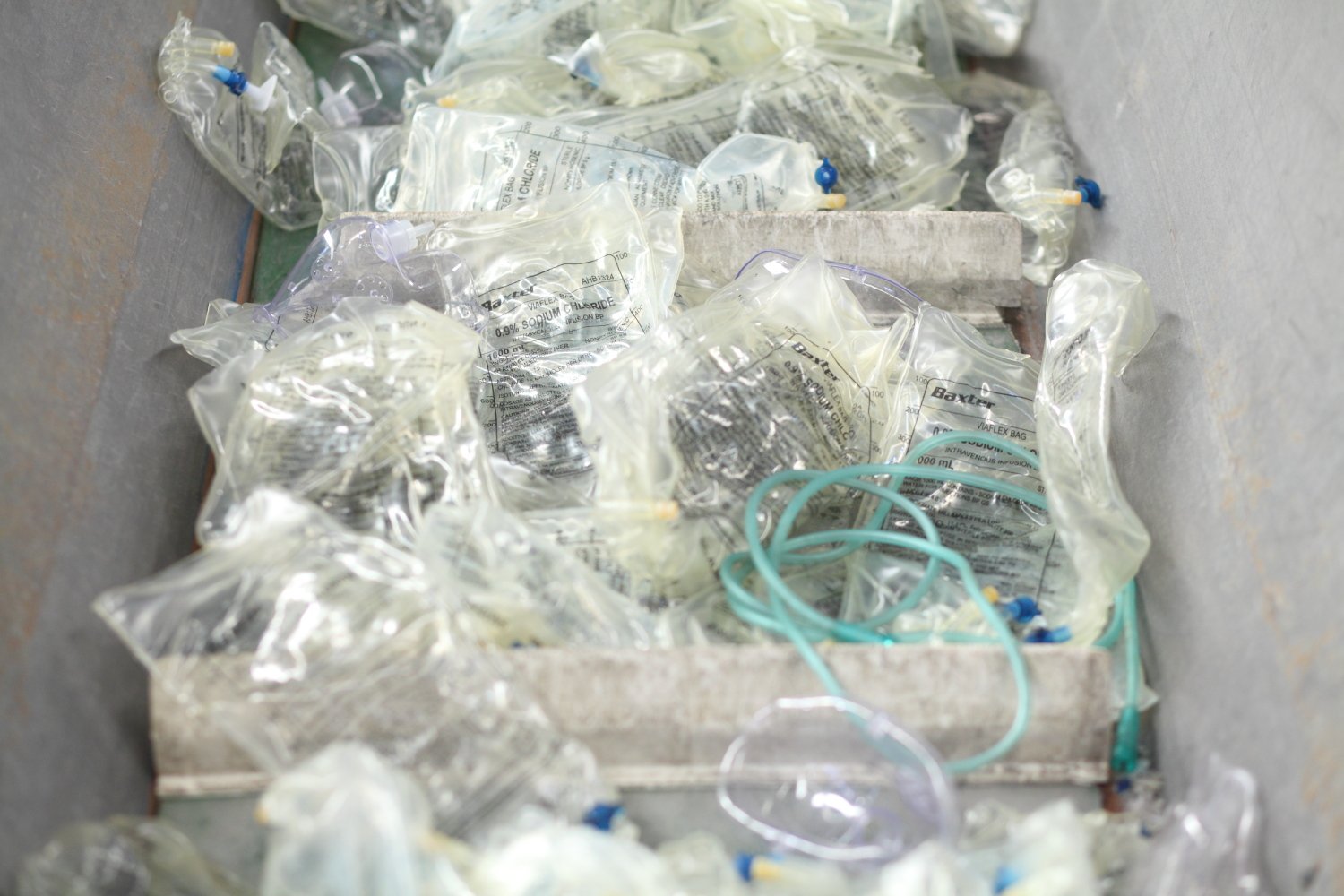 Regarded as the most prestigious and longest-running sustainability awards in Australia, the Banksia Sustainability Awards provide national recognition of the program. From its earliest beginnings in 2009, the program has overcome challenges to embrace more than 80 hospitals in Australia and 28 in New Zealand. According to the Vinyl Council of Australia IV bags, oxygen masks and oxygen tubing are collected and recycled by two Vinyl Council members Baxter Healthcare(multinational and Australian-based manufacturer of IV bags) and Welvic Australia (Australian compounder).
Significant investment and commitment by these two companies and the Council has helped the PVC Recycling in Hospitals program to flourish and divert quality PVC from landfill into durable, locally-manufactured products. These include industrial and garden hose in Australia and children's playground mats in New Zealand, which are exported to Australia and around the Pacific.
According to statements of the Vinyl Council of Australia it is also being replicated round the world. For example, in the UK 11 hospitals are participating in the growing RecoMed PVC recycling scheme with high-quality medical grade plastic being recycled into horticultural products.
The Vinyl Council's PVC Recycling Project Manager, Helen Millicer said: "We are thrilled to have been shortlisted for this sustainability award. In terms of significance, this Australian initiative shows that quality material from hospitals can be safely recovered and reprocessed to become durable, locally-made product in Australia and in other parts of the world.
"There is no limit to the demand for this high-quality material as a substitute for virgin in Australia and New Zealand. It's a great step forward in terms of sustainability for PVC and the environment. It's a valuable raw material resource that can be given a useful 'second life' in new products and that's good news all round!"
The scheme is aiming to recycle a total of 2,500 tonnes per year throughout Australia. Currently, monthly PVC quantities from both hospitals and home patients (Australia & New Zealand) produces enough for 95 km of garden hose or 4500 cushioned play mats for children's playgrounds. This displaces 14 tonnes of imported PVC resin and additives monthly, and reduces greenhouse gas emissions associated with the PVC in new products by 80 percent.
Winners will be announced at the Banksia Sustainability Awards ceremony in Sydney on 1 November.