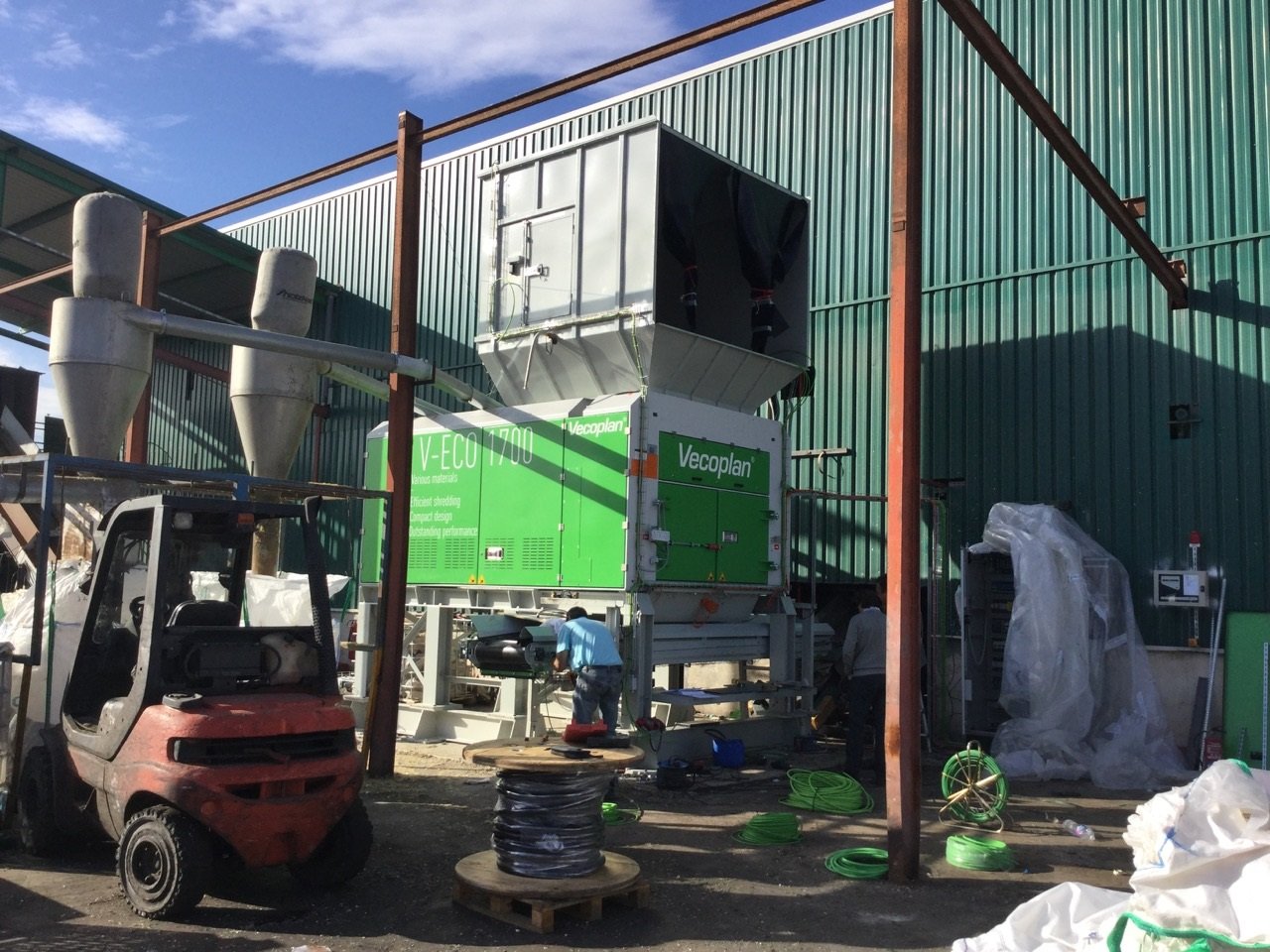 In doing so, the manufacturer can call upon nearly 50 years of experience and a wide range of products. All machines are equipped with energy-efficient drive concepts and were developed with the solution in mind. The V-ECO range, which is one of the best plastic shredders on the market, is only one example.
These machines are easy to maintain, repair and operate. The hydraulic sing-out bottom flap and the swing-out screen enable the operator to gain easy access to the rotor. He is able to immediately remove tramp material, easily rotate or change counter-knives, and reconfigure the machine – for example change the screen perforation size when changing product. The material is fed continuously thanks to the angled design of the machine base and the adjustable ram. The system can process up to 5,000 kilograms of material per hour.
The VAZ series has been provided with new rotor concepts and optimised power units. The robust all-rounders can be fed directly without a dosing device.
Plastic and wood are prepared for their second life by Vecoplan machines. Data storage media, such as hard disks on the other hand, have to be destroyed. Depending on the sensitivity of the data stored on the hard disks, they have to be shredded in accordance with the required security level. Vecoplan also offers detailed information on the VDS 800 shredder for this purpose. These high-torque machines enable rapid start-up and stable operation. In the meantime, they have become established as leaders in this field.
The shredding specialist's portfolio also includes machines for processing alternative fuels. In this regard, Vecoplan will be presenting a complete new machine at IFAT. The pre-shredder is best suitable for the processing of industrial and production waste as well as bulky waste into high quality RDF. Visitors of IFAT will be able to examine the new machine live in detail at the Vecoplan booth.
Hall B5, Booth 229 and 328