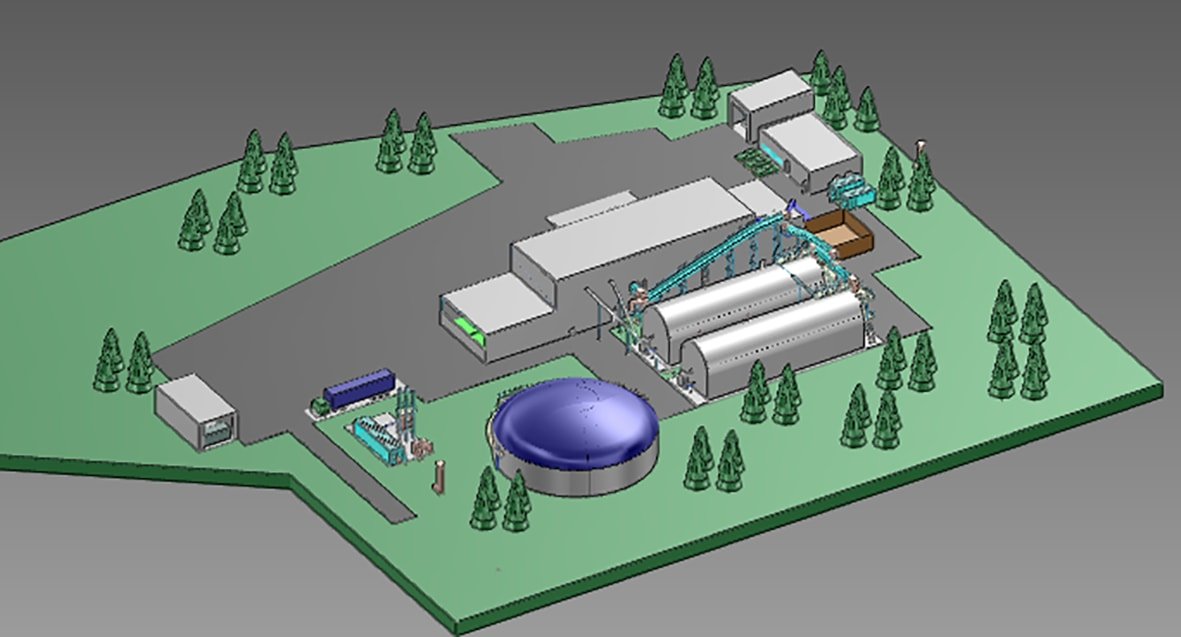 This will enable HZI to design, finance, build, and operate a new Kdry fermentation plant (JEBIO2) in the south of the city. "We're happy to have come up with this solution. HZI will continue to ensure the sustainable treatment of local household kitchen and green waste, produce renewable fuel, and at the same time secure local jobs," explains Fridolf Eskilsson, Director and Managing Director of Jönköping Energi AB, the current owner of JEBIO1.
In the future, the two Kompogas steel digesters will process up to 40,000 metric tons of organic waste a year to produce biogas, which will be upgraded and compressed to a renewable transport fuel. The compost will be passed back to the Municipality of Jönköping for its own use, while the liquid fertilizer will be sold to local farmers. The 35 GWh of biogas produced every year will be converted into high-grade biomethane and sold in the form of compressed natural gas (CNG) as carbon-neutral vehicle fuel locally.
HZI will take charge of operating JEBIO1 at the end of 2018 until the start-up of JEBIO2 by the end of 2020. Following that, the old installation will be dismantled.