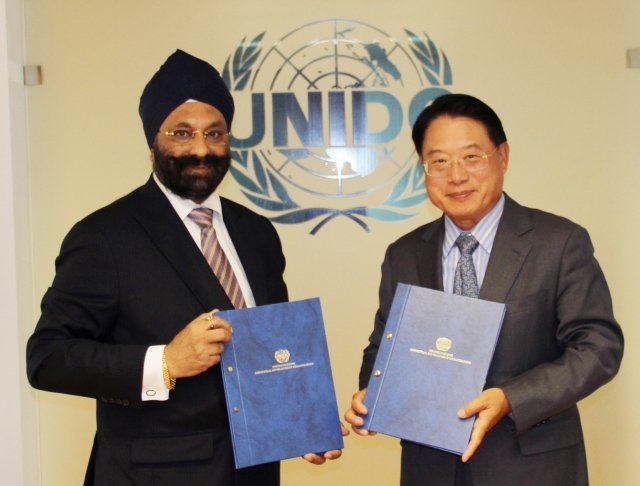 This is the direct result of UNIDO's official support of the first-ever Global Recycling Day organised by BIR on 18 March 2018. At the time, UNIDO had published a statement on their website endorsing GRD and encouraging people to sign BIR's petition.
The Joint Declaration, which was signed in Vienna by BIR President Ranjit Baxi and UNIDO Director General LI Yong, outlines the intention of both organisations to "promote Inclusive and Sustainable Industrial Development by supporting sustainable recycling practices and industries". It is intended to raise the awareness regarding the importance of recycling and recycling industries; to promote free trade, the environmentally sound management and recycling of materials and use of recycled materials worldwide; and to encourage manufacturers to design products with a better understanding of the possibilities of recycling.
At a practical level, both organisations are looking at jointly organising specific activities/events, exchanging information about recycling and keeping each other informed on recycling-related activities and events.
BIR President Baxi stated: "I am very proud that we have signed this Joint Declaration, which is a big step forward to facilitate cooperation between BIR and the United Nations. I would like to thank UNIDO and their Director General Li for providing this great opportunity of dialogue and common action."