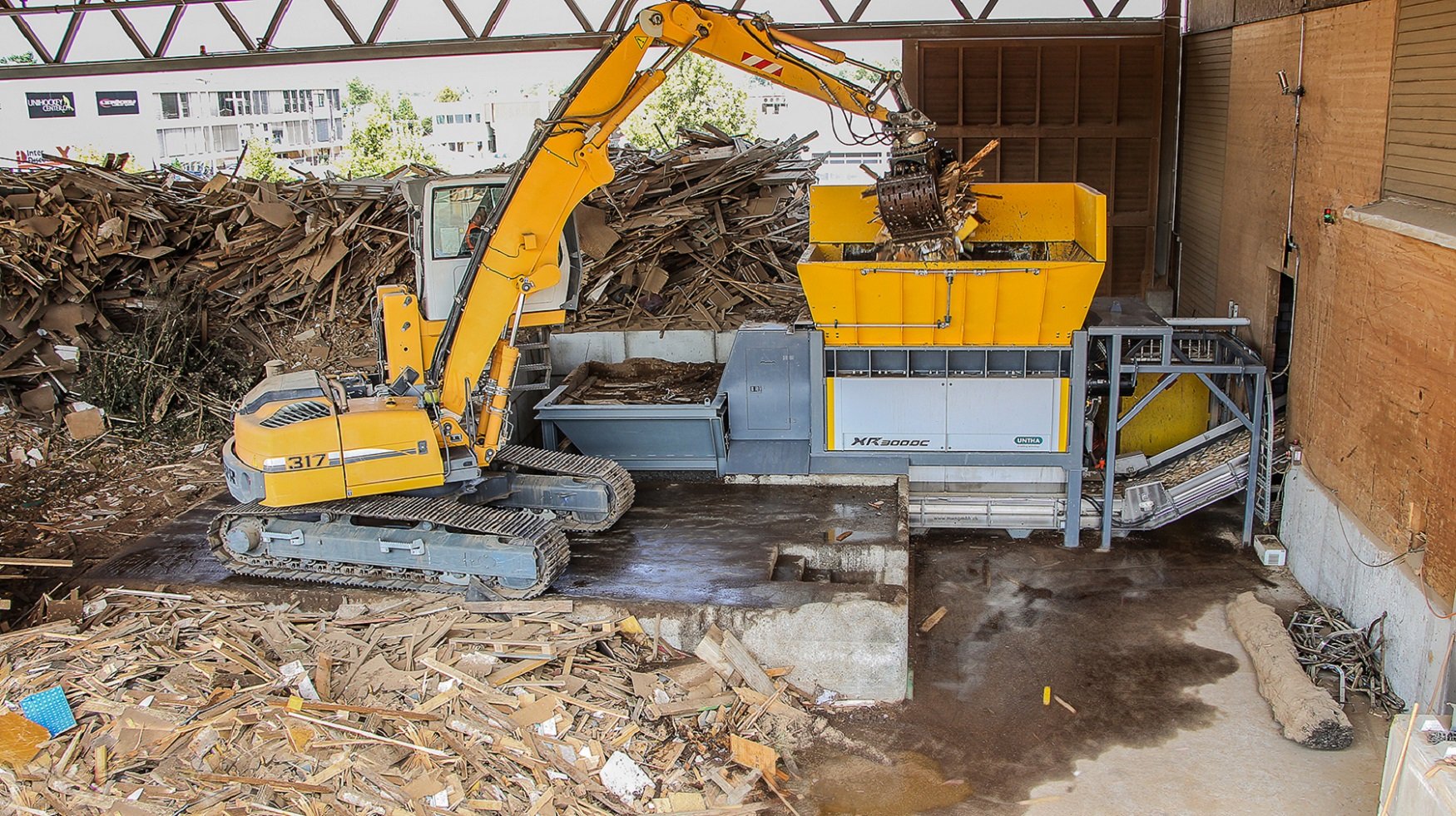 Fast approaching its 50th anniversary, Altola transforms 32,000 tonnes of waste wood into fuel, per year. But having long relied on a crushing unit, the environmentally-conscious organisation sought a more advanced solution for its Zuchwill WtE operation.
 
Looking for technology capable of achieving a uniform grain from the processing of A1-A3 scrap woods, Altola embarked upon various machine trials as part of its extensive research project. In addition to a precise cutting system, the Swiss team also sought low wear, reduced energy consumption and cost-effectiveness over the life of the shredder.
 
The result has been the installation of the static XR machine with Cutter configuration. Special wood knives have been integrated to equip the shredder for high throughputs of this often-aggressive material stream, and a 90mm screen with chip breakers will regulate particle homogeneity.
 
The in-built UNTHA Eco Torque Drive system – with two water-cooled synchronous motors – will also consume 50% less energy than an electro-hydraulic equivalent machine. UNTHA has further enhanced the solution with the installation of a specially-sealed container that protects the electrical and control systems – as well as water cooling and hydraulic units – from dust. Auto-fire suppression technology has also been included. 
 
Commenting on the installation of the UNTHA XR waste shredder, Thaddäus Steinmann, Altola's Head of Solid Alternative Fuels said: "We were able to test the XR3000C for a month and the machine met all our requirements. It is state-of-the-art and is way out in front of the other products we tested."
 
To minimise client downtime, Untha oversaw the dismantling of Altola's incumbent technology before installing and commissioning the new XR3000C.