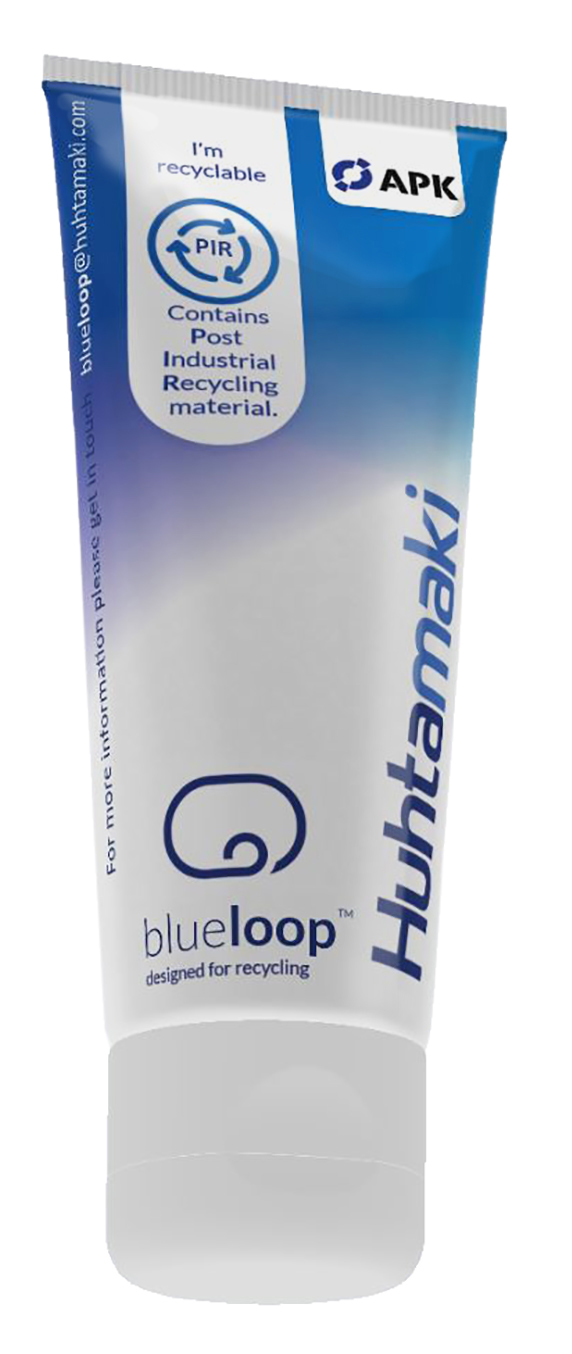 The polyethylene (PE) recyclate named Mersalen is produced in APK's solvent-based Newcycling technology from complex polyethylene / polyamide multilayer film waste that is difficult for most conventional recycling processes to recycle. 'The quality and purity of our LDPE recyclate shows properties close to virgin plastics and is suitable for a wide range of packaging applications', says Florian Riedl, APK AG's Director of Business Development.  
 
The  tube produced with Huhtamaki's laminate contains 19% Mersalen recyclates and its performance is nearly identical with the standard referenced PBL structure produced with virgin LDPE. The R&D unit at Huhtamaki Flexible Packaging Europe plans to further increase the percentage of recycled content in their products and will test recyclates based on different feedstock streams. 
 
With regard to the different input streams for plastics, recycling post-consumer waste streams stands at the centre of the circular economy discussion. Still, significant volumes of post-industrial waste need to be taken into account when implementing a truly circular plastics economy. In addition, if the plastics and the packaging industry aspire to reaching the goals of the European Plastics Strategy by 2030, post-industrial waste must become circular. ' When it comes to our waste feedstock streams, APK is looking into all options. We are producing recyclates from post-industrial material, we research compounds of post-industrial and post-consumer streams and, of course, we ultimately aim to provide excellent quality from post-consumer mixed plastic waste', says Riedl.