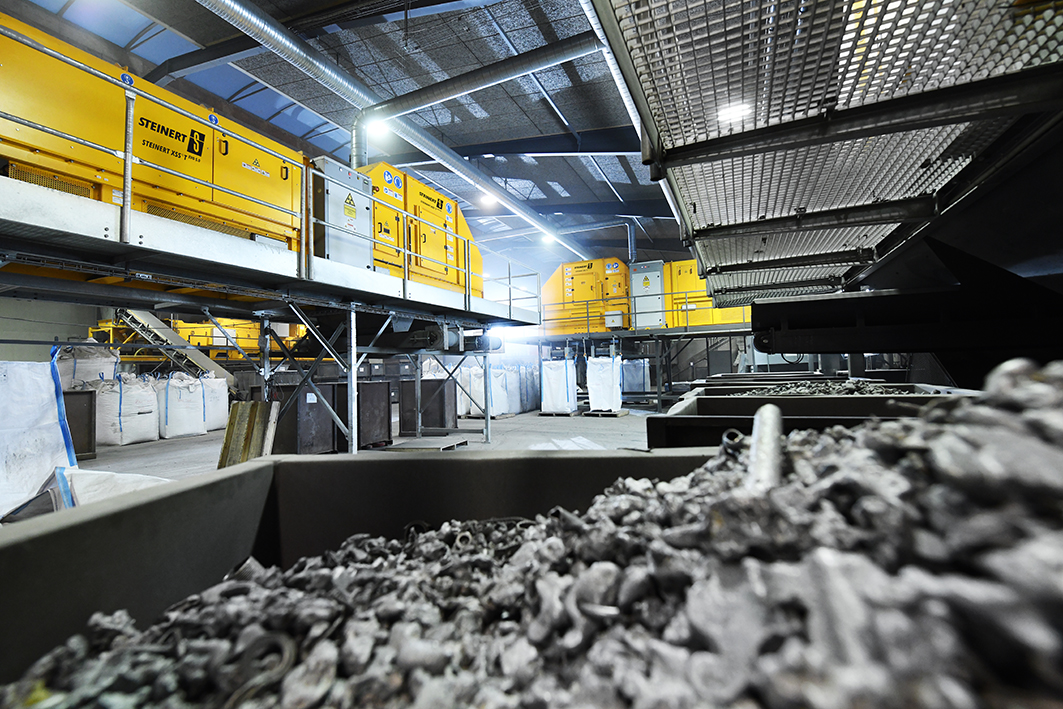 In situations, for example, where recovered, recycled aluminium is being used to produce new products, aluminium manufacturers need their secondary raw materials to display consistently high levels of purity. This is one of the challenges solved by sorting technology. Dry density sorting using x-ray transmission is a proven method that is used by hundreds of metal recycling firms around the globe. Simply considering processors of the high-performance material aluminium, the sorting machine is used to separate free heavy metals, aluminium compounds, free magnesium and wrought and cast aluminium parts. Steinert's ongoing development work now ensures specific benefits for the sorting process.
EVO 5.0 generation with new functions
Thanks to Multilayer Data Evaluation (MDE), the sorting machine is able to use even more distinguishing criteria for detection thanks to high-resolution object recognition and by undertaking classification in parallel. Complex sorting tasks, such as magnesium detection are solved easily. Automatic x-ray monitoring and calibration (AXM) of the x-ray sensors help achieve consistently high detection and sorting quality.
The hardware has also been improved. The high-resolution valve pitch of 6.25 mm enables even more efficient sorting of fine material down to 5 mm. The x-ray scan area is cleaned automatically in the new generation of machines. This vastly reduces the amount of manual cleaning needed and maintains a consistently high level of detection quality. The 4-year warranty for the x-ray source and sensors provides operational reliability and keeps operating costs low.
A so-called solution guide can be downloaded as an e-book to provide an initial overview of the opportunities provided for sorting aluminium scrap and other materials. Although aluminium scrap comes from different sources like profiles and plates, incineration bottom ash, shredder systems or Dense Media Separation (DMS), the rough stages of the sorting process are similar: recovering non-ferrous metals and upgrading the recovered metals, in other words, producing pure metal types. The e-book provides insight into both the heart of the systems – the Steinert XSS T EVO 5.0 – as well as the upstream magnet technology and downstream fluorescence technology; of benefit to operators of aluminium shredders, secondary smelters or processors of waste incinerator ash. The downstream fluorescence technology produces pure heavy metal fractions such as copper, brass and zinc.