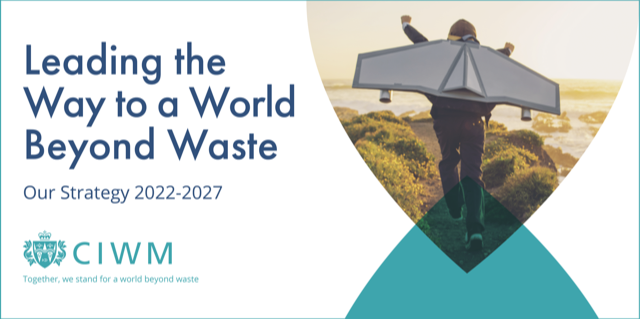 'Leading the Way to a World beyond Waste' will support the UK waste and recycling sector in promoting more sustainable consumption, minimising waste and protecting the world's environment and resources for future generations. In doing so, it is fully aligned with CIWM's mission to unite, equip and mobilise its professional community to lead, influence and deliver the science, strategies, businesses and policies for the sustainable management of resources and waste.
Developed in line with the United Nations Sustainable Development Goals, the strategy is focused on building upon CIWM's existing assets and optimising their potential to effect lasting change. Centred around six themes, it will ensure CIWM continues to act as a vital change agent for the move to a low-carbon and circular economy:
Pioneering professional standards
Nurturing innovation
Advocating with an authoritative voice
4. Enhancing engagement and connectivity
5. Cultivating communities of practice
6. Leading through excellence
In implementing this strategy, CIWM will continue to innovate and expand its exciting portfolio of high-quality services while leveraging its reputation and extensive sphere of influence to open new opportunities that are consistent with its core purpose. This will be enabled by maintaining a sound, not-for-profit business and considered targeted investment.
Commenting on the launch, CIWM President, Dr Adam Read, said: "It is clear we cannot continue to live in a world that uses 60% more resources than the Earth is capable of regenerating. This strategy positions CIWM at the forefront of the movement towards a world which consumes more sustainably, minimises waste and protects its environment and resources for future generations. 'Leading the Way to a World Beyond Waste' seeks to support the rebalance of resources and accelerate the move to more efficient and circular economies."
CIWM Chief Executive, Sarah Poulter, also commented saying: "We will continue to focus on enabling and promoting resource efficiency and the transition to more regenerative economies. An important part of this involves building on our highly regarded heritage of supporting skills development and driving professional excellence. Our support for members will continue to evolve in response to what is a complex, dynamic and rapidly evolving environment."