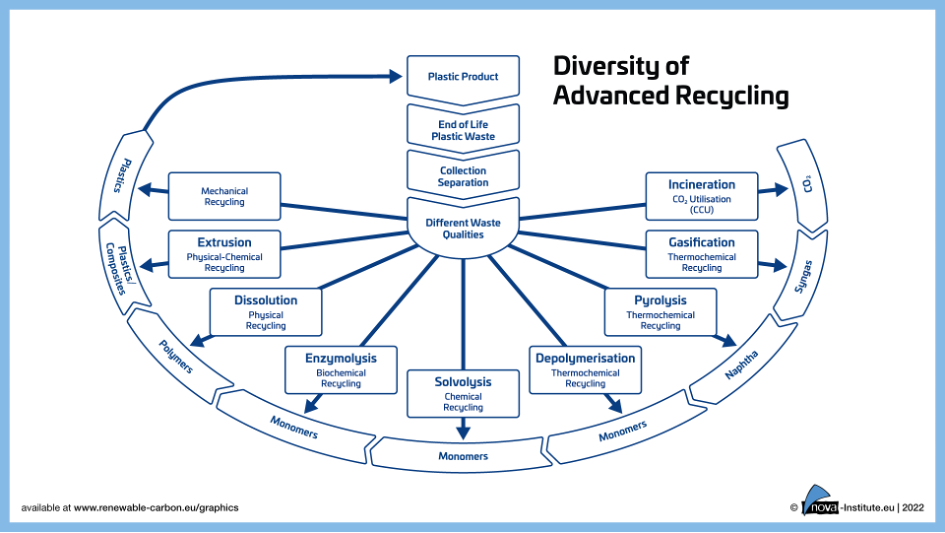 Taking place on 28-29 November 2023 in Cologne, Germany, and online, the Advanced Recycling Conference will introduce the diversity of advanced recycling solutions.
The Advanced Recycling Conference takes place on 28–29 November 2023, in Cologne, Germany (hybrid event). The concept of presenting all advanced recycling solutions and related topics at one event will guarantee a comprehensive conference experience, covering technologies such as extrusion, dissolution, solvolysis, enzymolysis, pyrolysis, thermal depolymerisation, gasification, and incineration with Carbon Capture Utilisation (CCU).
The ARC welcomes technology providers, related industries, waste management companies, brands, investors as well as policy makers and scientists working in the diverse and interdisciplinary field of recycling. By bringing together all relevant topics and experts, the event will provide a framework for new partnerships, ideas, approaches, and value chains.
Deadline for submission: 30 August 2023
Submit your abstract now: https://advanced-recycling.eu/call-for-abstracts/