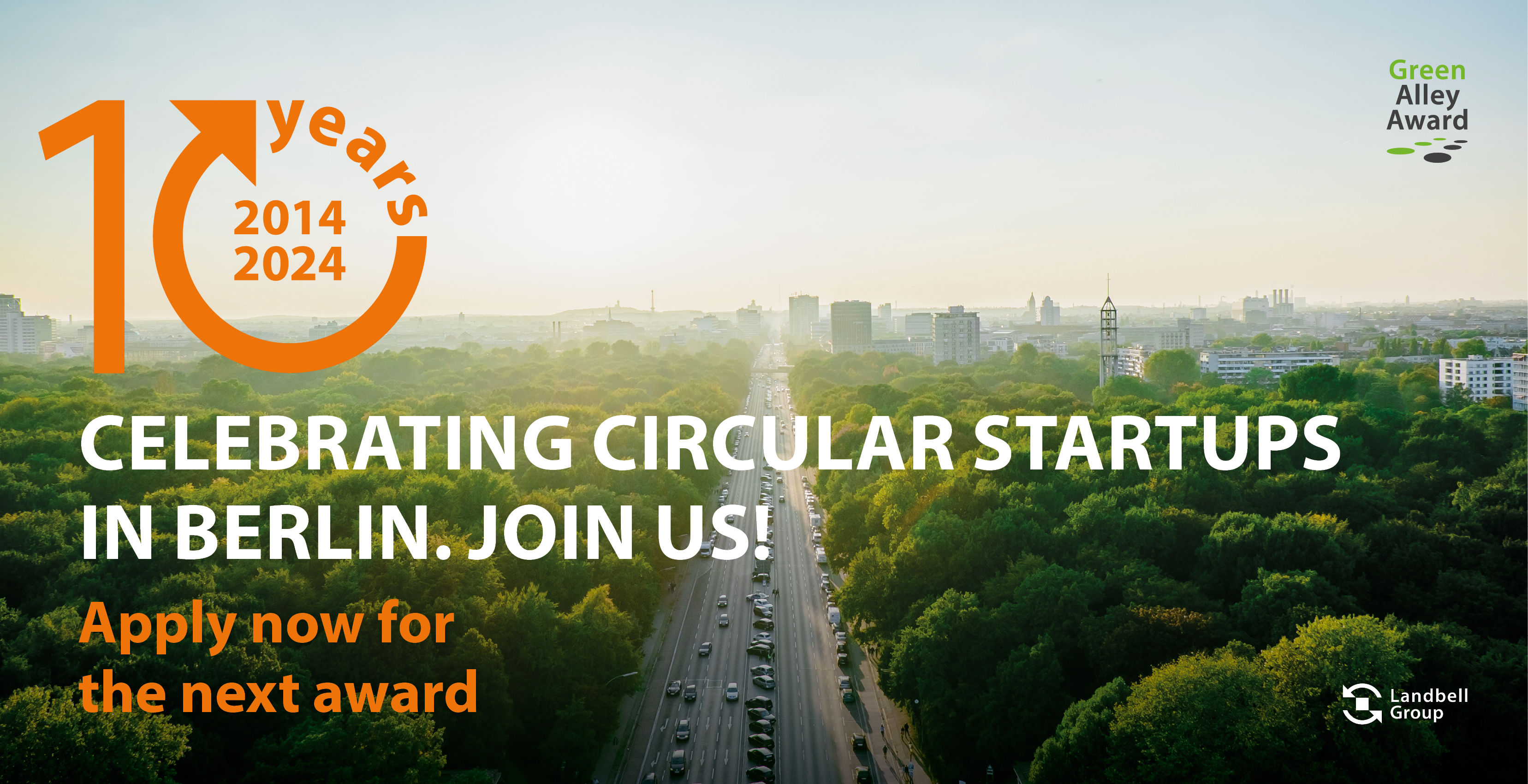 Now, as a decade unfolds, the Green Alley Award is once again in search of circular economy startups in the fields of recycling, waste prevention and digital solutions. Applications will be open until 20th November 2023 and startups have the chance to win €25,000. 
The impact of the Green Alley Award has been truly significant, as demonstrated by the submission of more than 1,600 groundbreaking ideas, all competing to win the €25,000 prize. Notably, within this diverse pool of applicants, it is important to highlight that in recent years, 40% are female founders.   
Throughout its journey, the Green Alley Award has dedicated more than €1.3 million in funding, recognized 54 finalists, and celebrated the successes of multiple winners coming from several European countries like Finland, Germany, Italy, UK, and Ukraine. By doing so, it has actively nurtured young entrepreneurs while also connecting them with an extensive network of circular economy experts. 
"We initiated the Green Alley Award ten years ago to support entrepreneurs that take on circular economy challenges" says Jan Patrick Schulz, CEO of Landbell Group and founder of the Green Alley Award. "As we gather to celebrate this milestone, we also look towards the horizon—and a new decade full of possibilities. Our commitment remains steadfast: to nurture, inspire, and elevate circular economy startups that will continue to drive change, push boundaries, and lead the way towards a more sustainable future." 
The Application Process  
Startups are invited to submit their application by 20th November 2023 online at https://green-alley-award.com/apply/. 

A pre-selected number of startups will be announced on the Green Alley Award website for a public vote. The startup with the majority of the votes will be automatically amongst the six finalists. The remaining five will be selected by an expert committee. 

In April 2024, the six finalists will be invited to Berlin, where they will participate in working sessions with high-ranking circular economy experts and startup mentors. In the evening each of the finalists will have the chance to pitch their idea live on stage to an expert jury and international audience. The winner of the finals will receive prize money of €25,000. At the after party there will be the opportunity for networking and making new business contacts.