Price: EUR 16,90
Price excl. VAT and postage
Germany 5,00 EUR
International 5,00 EUR
Order now
Topics
Source: Katharina Wieland Müller; pixelio.de
Achieving a lot with little effort
How waste management can mitigate greenhouse gas emissions in India.
Source: JMG; pixelio.de
Changing an ineffective system
Strategies for tackling food waste in Canada.
Source: T. Byrne
Efficient collection on Gran Canaria and Tenerife
A family-owned company takes care of the waste.
Illustration: E. Zillner
Great expectations
The UK is planning its future waste and resource strategy outside of the EU.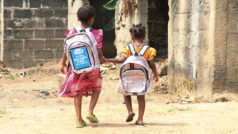 Source: V. Iwenwanne
Local initiative ensures value for waste nylon
The waste material has become a huge problem in Nigeria.
Source: Katharina Wieland Müller, pixelio.de
Malaysia bans the import of all non-recyclable waste
The country is reacting to China's ban of waste imports.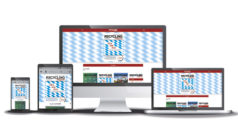 Mockup vector created by starline – www.freepik.com
RECYCLING magazine goes digital
Everything you need to know about our new app.
Illustration: E. Zillner
Ready for Western standards of waste recycling
Officials have started a large-scale reform.
Source: Dieter Schütz; pixelio.de
Recycling in the age of changes
New ways for municipalities to deal with market uncertainties.
Source: Katharina Wieland Müller; pixelio.de
Respecting safety, health and the environment
A comment by BK Soni, CMD Eco Recycling Ltd.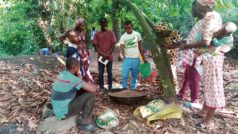 Source: Durian
Taking recycling to rural communities
A social enterprise in Nigeria is trying to empower people.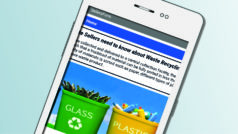 Source: GreenWorld Tech App; Illustration phone : E. Zillner
Teenage girls fight waste
A group of schoolgirls has developed an app to solve problems in their community.
Source: V. Iwenwanne
Turning piles of discarded tyres into home decor
A female entrepeneur is transforming waste into furniture.