Price: EUR 16,90
Price excl. VAT and postage
Germany 5,00 EUR
International 5,00 EUR
Order now
Topics
Source: Zscout370; wikimedia.org. The drawing and the colors were based from flagspot.net.
20 waste management projects with Chinese expertise
Pakistan wants to curb the menace of growing waste.
Source: E. Zillner
Changing ways of handling plastic packaging
A UK concept plans on zero waste exports.
Source: World Resource Forum
Creating a waste management system from bottom to top
Interview with Cordie Aziz, Environment 360.
Source circuit board: Klicker; pixelio.de
From EEE to WEEE
An inventory of the EEE and WEEE generated in Africa.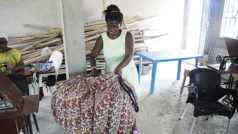 Source: Kelechukwu Iruoma
From trash to treasure
A Nigerian entrepreneur has seized the opportunity to recycle waste Styrofoam.
Source: Steinert
Germany's largest site for recovering post-consumer packaging
New sorting technology improves the results.
Source: E. Zillner
Getting intelligence into the circular economy
How artificial intelligence can provide benefits.
Source: w.r.wagner; pixelio.de
Getting robbed by the system
In California, consumers get only half of the money for deposits back.
Source: Richard; pixelio.de
India checks the quality of its system
The green court has ordered audits on urban local bodies.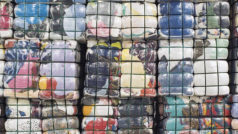 Source: SOEX GROUP
New circular economy concepts spinning out of RESYNTEX
New research on textile recycling.
Source: E. Zillner
Playing by the rules
A new report takes an inventory of the environmental rule of law globally.
Source: Tomra
The war on plastic is underway
But according to Tomra, it should be seen as a resource, not waste.
Source: Flender/Siemens
Very big in size reduction
The role of gear technology in the shredding process.