Price: EUR 16,90
Price excl. VAT and postage
Germany 5,00 EUR
International 5,00 EUR
Order now
Topics
Source: Valentine Iwenwanne
A creative approach to waste collection
Cargo-bicycles offer low-cost logistics services in Nigeria.
Source: Uwe Drewes, pixelio.de
A fortunate change
One Indian city is becoming the country's front-runner in waste management.
Source: mobirec
Getting plastic waste back to its roots
A new solution turns mixed plastic waste into fuel again.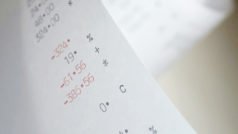 Source: Andrea Kusajda; pixelio.de
How to calculate your costs downwards
The calculation of recycling rates can be used to save money.
Source: Alex Schelbert / Messe München
It's show time again
IFAT 2018 presents solutions and services for the recycling industry.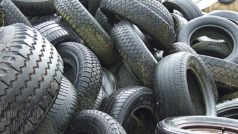 Source: Rainer Strum; pixelio.de
More grip for recycling needed
Colombia generates huge volumes of waste tyres, but has too little capacity for treatment.
Source: T. Byrne
New waste management for Albacete
Valoriza Servicios Medioambientalestook has taken over waste collection.
Source: Rike; pixelio.de
Politics steer the markets
Chinese and American politics are challenging the non-ferrous metals industry.
Source: Sergio Vieira
Ten years of exporting experience
How the Brazilian ferrous scrap industry has changed within the last decade.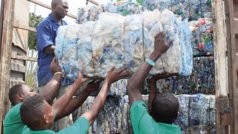 Source: RecyclePoints
Turning piles of trash into cash
Start-ups in Nigeria try to establish a circular economy.
We need to move beyond recycling
Cilian Lohan (EESC) talks about the future of the circular economy in Europe.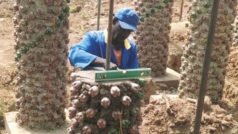 Source: Iwenwanne
With plastic waste against the housing crisis
Nigeria has developed one solution for two problems.