| Boeing and Kaiser Aluminium have announced a scrap recycling program.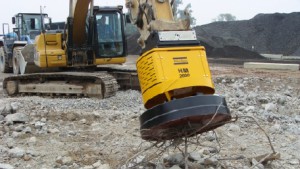 | Atlas Copco has announced hydro magnets as the latest complement to its range of hydraulic attachments. The range of hydro magnets enables valuable iron and steel to be seperated quickly and easily from concrete waste for subsequent recycling.
| The Unlocking Consumer Choice and Wireless competion Act that passed the U.S. House of representatives in late February might hurt the recycling and refurbishment of cell phones unintendedly.
| International technology group Andritz has received an order from Klabin, the largest integrated pulp and paper company in Brazil, to supply major production equipment for Klabin's new pulp mill in Ortigueira, Parana, Brasil.
| PV Cycle has announced that it has received approval from the secretary of state of the UK to operate a DTS (Dstributor Take-back Scheme). The DTS is focussed on the collection of photovoltaic (PV) panels through a network of PV-dedicated collection facilities.