| Another pre-treatment plant for household waste was ordered for the south-east of China from the Austrian-German technology firm Redwave.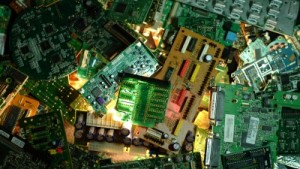 | Describing India as the world's fifth-largest producer of e-waste, BIR E-Scrap Committee member Surendra Patawari Borad explained to the body's latest meeting in Berlin that the government had introduced an extended producer responsibility system for e-waste earlier this year which proposed a 30% collection target for the first two years, rising to 70% after seven years.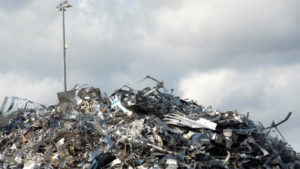 | India had proved to be a particularly strong market for stainless steel scrap over recent months but mills' buying interest had waned owing to difficulties in selling their finished stainless products against a backdrop of weak global demand. So said Jonathan Bower of ELG Haniel Metals in presenting his summary of latest market developments worldwide to the BIR Stainless Steel & Special Alloys Committee meeting in Berlin.
| The non-ferrous metals recycling industry should focus on its strengths of sorting, processing and logistics rather than on trying to second-guess price movements, it was argued by European Metal Recycling's Murat Bayram at the BIR Non-Ferrous Metals Division meeting in Berlin.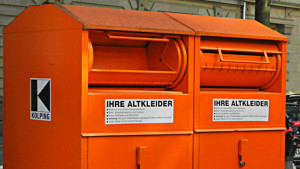 | Zhejiang Lvyu Environment Protection and Zhejiang Jiaren New Materials, two companies in China's Zhejiang province, have pledged support to Paojiang New District to build the largest textile waste recycling base in the country.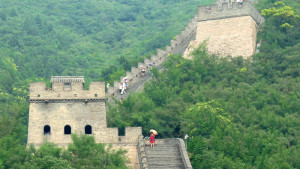 | China Briefing has published an overview of China's recycling market. According to the article, Beijing must reform and regulate the country's recycling industry, which operates chiefly informally with limited government oversight.
| 2015 was not a good year for the non-ferrous metals industry. This fact was the topic of discussion on several occasions, especially at the BIR conference in Prague last autumn. The question constantly asked was: How low can it get? Many suspect that 2016 could bring a new definition of low.
| The European Recycling Industries' Confederation (EuRIC) voices European steel recyclers' position against Market Economy Status for China (MES).
| Yadon is one of the leading manufacturers of mechanical presses in China and has annual sales of approximately 120 million euros.
| Metso will supply about one thousand valves for Stora Enso's consumer board machine project in Guangxi, China.
| Steel supplied on the EU market by European steel producers complies with the European regulations and standards. This is not guaranteed in the case of Chinese steel imported in the EU, notably imports of wire rod, rebar and bar, as well as hot-rolled coil and heavy plate. "Steel made in Europe means reliability in trade, stability of properties during processing and safety in the use of the material", Eurofer Director Axel Eggert says.
| With 55 million tonnes, the volume of imported secondary raw materials passing passing through China's inspection and quarantine agencies was 6.4 percent less than in 2012 and also below the levels of 2009 and 2011.