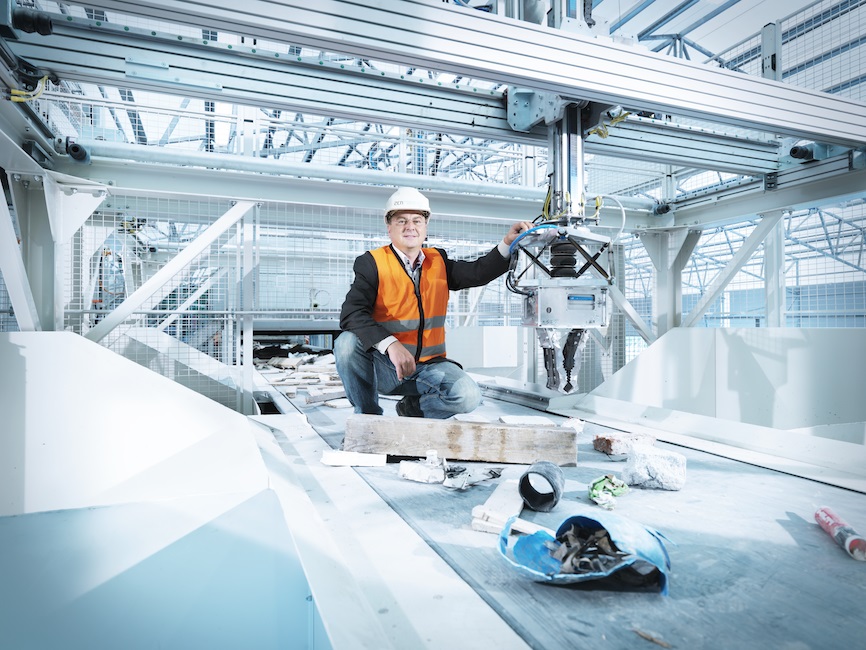 Sunshine Groupe, founded in 1926, is a family-owned business with recycling experience in five generations. With recent investments Sunshine Groupe aims to position itself as one of Melbourne's primary waste processors. "We believe that through changed thinking and innovative technology, wastes can be transformed into valuable resources. We will achieve this by challenging conventional waste practices and by looking for new and innovative technologies to recycle waste", says Tom Buxton, Director at Sunshine Groupe.
Through a partnership with Sustainability Victoria, Sunshine Groupe installed a material recovery facility (MRF) at their Brooklyn landfill and recovery site. The facility allows Sunshine Groupe to better identify resources from the 120,000 tonnes per annum waste stream to be repurposed and reused for other materials. A mixture of waste materials will be dropped off at the primary transfer station where it will then be processed to sort the materials into specific fractions.
After the waste has been sorted through these processes, the materials will be transferred to the state-of-the-art robotic material sorting plant. Here, the ZRR3 — a tri-station robotic gantry arm plant manufactured by Zenrobotics and supplied by Robots in Waste — will use its high precision sensors and Artificial Intelligence (AI) to sort precise and pure material types from the waste stream.
"At Sunshine Groupe, we believe in sustainability — which is why we've invested in some of the most advanced recycling technology in the world", Buxton summarises.
The Australian market looks very promising to ZenRobotics' dealer Jim Duncan from Robots in Waste. "It is exciting for Robots in Waste to have the Sunshine Groupe project finally close to completion as there are many companies that are aware of this significant development and are watching with interest. Because of the sheer size of our country we will have people flying across the continent to see the ZRR3 in action. Such is the interest in the system", Duncan explains.