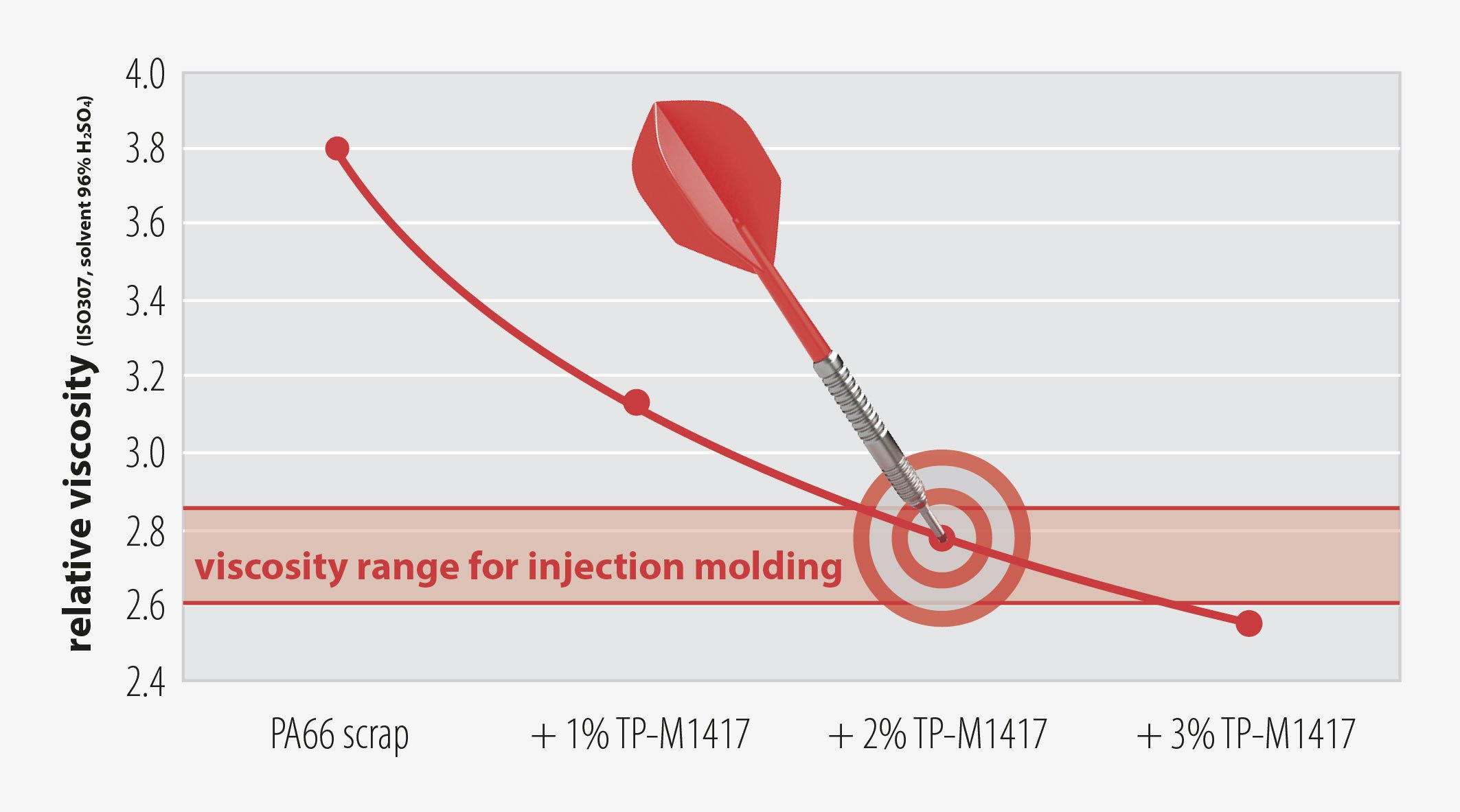 This newly developed modifier thus allows the upcycling of high-viscosity polyamide scrap to produce quality injection molding grade material and offers compounders significant cost benefits over the use of virgin polymers. According to the company, the addition of Bruggolen TP-M1417 to high-viscosity polyamide scrap gives producers a material that has the desired relative viscosity as well as mechanical properties that are on the same level as those of virgin polyamide injection molding grades. With their high stiffness, tensile strength and impact strength, these upcycled materials are suitable for the same applications as virgin material of corresponding viscosity.
Bruggolen TP-M1417 is supplied as dust-free granules suitable for accurate metering. It is easy to process and compatible with the polyamide matrix which makes it ideal for compounding.
Another benefit of Bruggolen TP-M1417 is that it can be used to diversify the relative viscosity of virgin polyamide. Polymer manufacturers can tailor relative viscosities during the compounding stage without having the burden of product change-over on a continuous polymerization plant. This results in a significant gain in flexibility and also considerably reduces the amount of off-spec material.