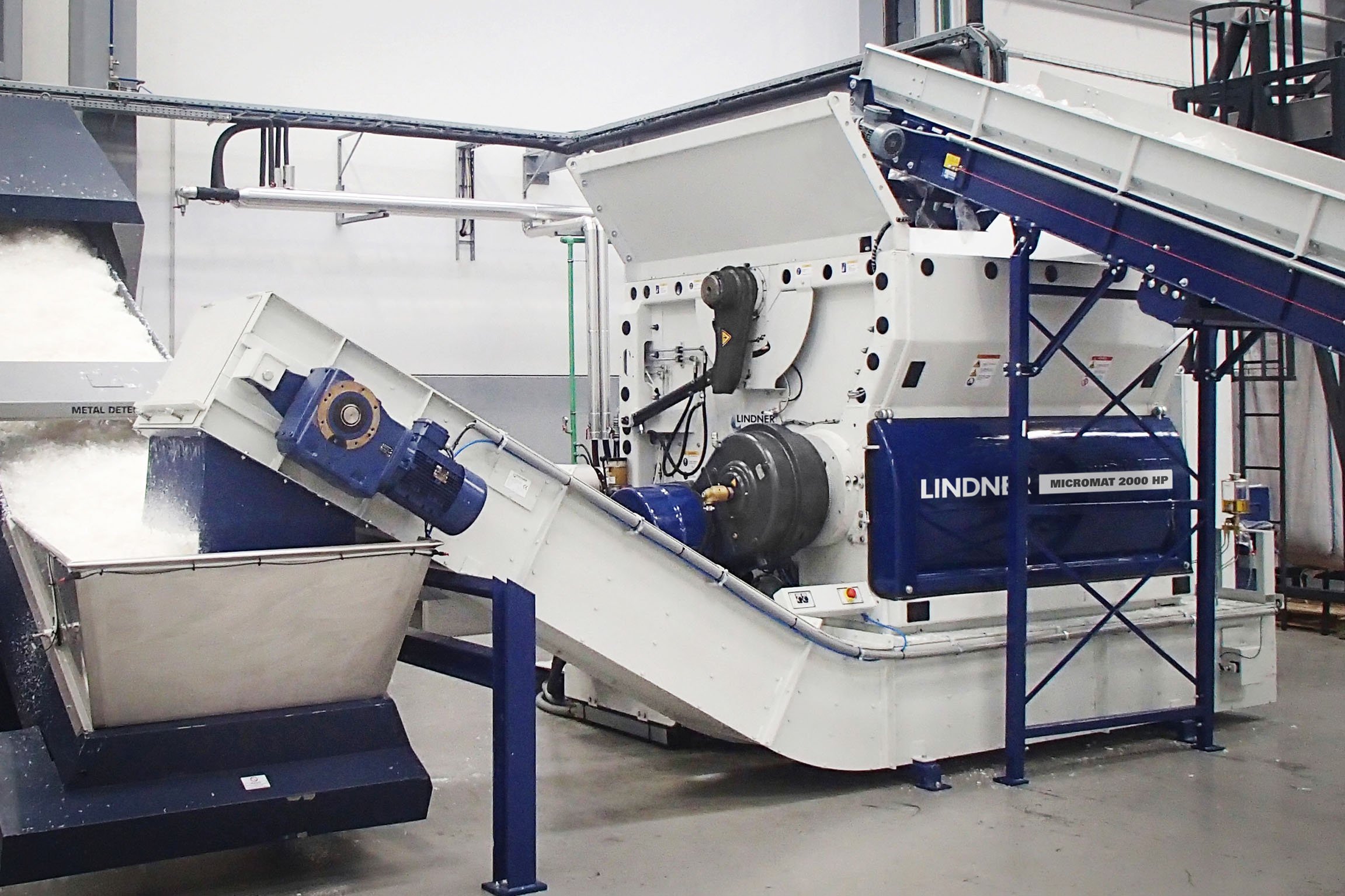 While the machine sizes and technology are the same as in the Micromat 2000 and 2500 systems, increases in output of up to 30% are now a reality. Just like the present single-shaft shredders of the same type, the new versions can be flexibly configured to any desired purpose and boast a low-energy design with minimal maintenance requirements.
To achieve this progress, Lindner re-designed the rotor geometry to allow the knives to be used more efficiently per rotation. The optimised Siemens control unit also contributes towards this goal, meaning that the new Micromat HP is an ideal choice for customers who want an cost-efficient and productive means to shred plastic waste and all other kinds of municipal, industrial and commercial waste to an exact, pre-defined grain size. The knives can be replaced with minimal effort – which keeps maintenance downtimes short. Furthermore, the rotor cooling contributes to optimised material processing, making the operation very cost-effective.
Depending on the size and customer requirements, the robust and versatile Micromat single-shaft shredders from Lindner can come with a 132 or 160 kW motor driving the rotor with a speed of 105 RPM. The hydraulically operated maintenance door makes it possible to quickly remove foreign objects and comfortably access the rotor. Additionally, the internal pusher system ensures efficient material feeding.