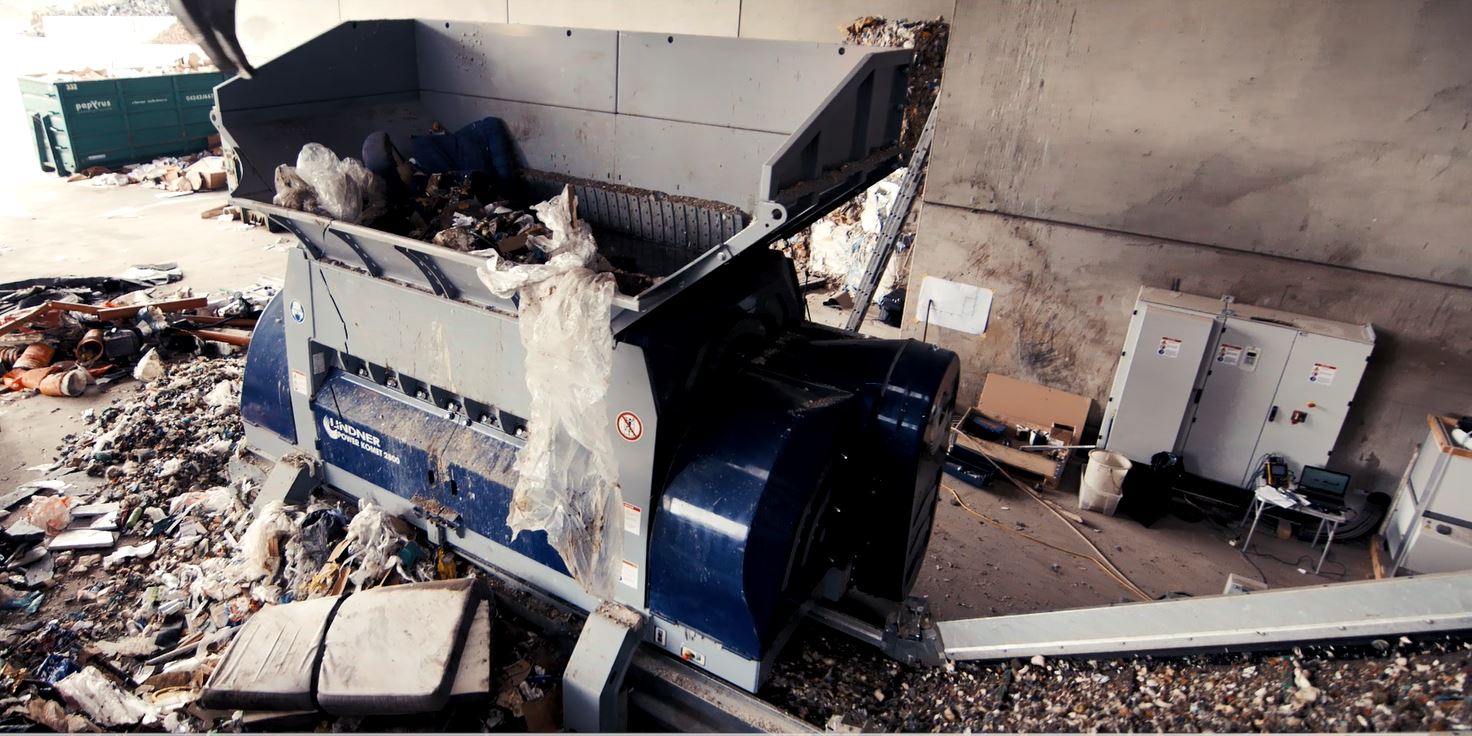 The Polaris was developed for the one-step production of medium-calorific refuse-derived fuel (RDF) which is used for incineration in calciners. The Lindner Polaris shreds municipal solid, commercial and industrial waste to defined final output sizes in one step.
On the one hand, this smaller model of the series is aimed at companies that still have capacities for materials processing and want to enter the market for medium-calorific RDF. On the other hand, the Polaris 1800 is ideal for those companies in regions that do not have extreme amounts that need to be processed.
The Lindner Polaris 1800 has an output rate of up to 16 metric tons per hour and shreds almost any feed material, in particular, industrial, commercial and municipal solid waste. The Polaris series sports a newly developed cutting system and is – compared to all other single-shaft shredders – the most efficient in terms of costs per ton. This is confirmed by a study conducted by the Chair of Waste Processing Technology and Waste Management of the University of Leoben, Austria in May 2017.
Hall B6, stand 251/350