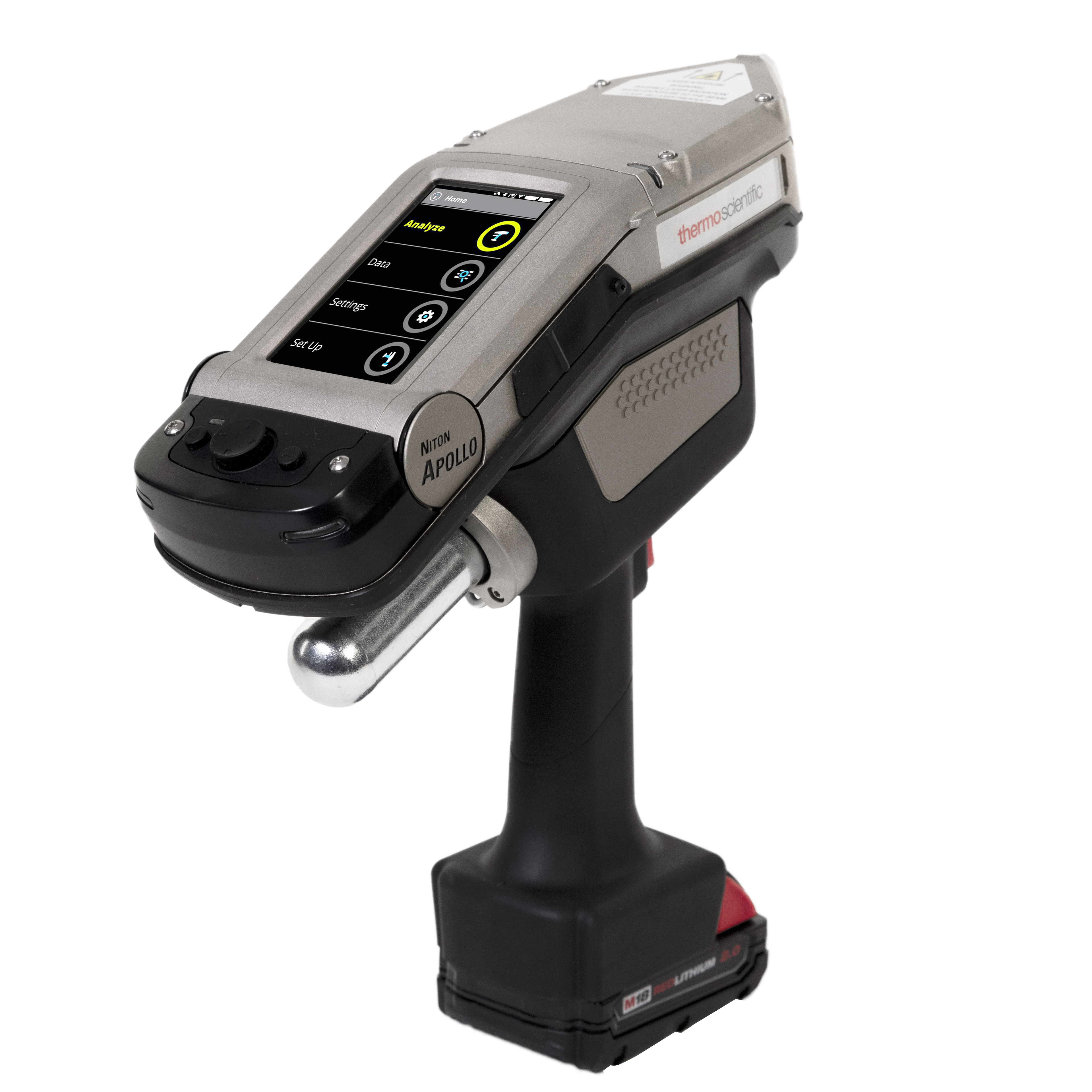 For petrochemical plants, fabricators, scrap recyclers and quality control departments seeking to measure low concentrations of carbon in metal, a new handheld analyzer features laser-induced breakdown spectroscopy (LIBS) for speed, increased accuracy and greater mobility.
The lightweight Thermo Scientific Niton Apollo handheld LIBS analyzer puts advanced technology into the hands of users in the field, enabling them to quickly and more precisely test metals for carbon content in environments where prior technologies were too cumbersome. Results can be returned in as few as 10 seconds for increased speed and productivity. The portability of the Niton Apollo handheld LIBS analyzer is especially valuable for operators at complex jobsites who have historically maneuvered large equipment into small or difficult spaces to perform analysis.
In addition to quantifying carbon concentrations in low alloys and L+H grade steels, the Niton Apollo also more accurately measures Al, Cr, Cu, Fe, Mn, Mo, Ni, Si, Ti, V, W, Carbon Equivalency (CE) and pseudo elements. The analyzer fulfills an important industry need and complements the line of Thermo Scientific Niton analyzers, a longstanding leader in handheld spectroscopy and X-ray fluorescence.