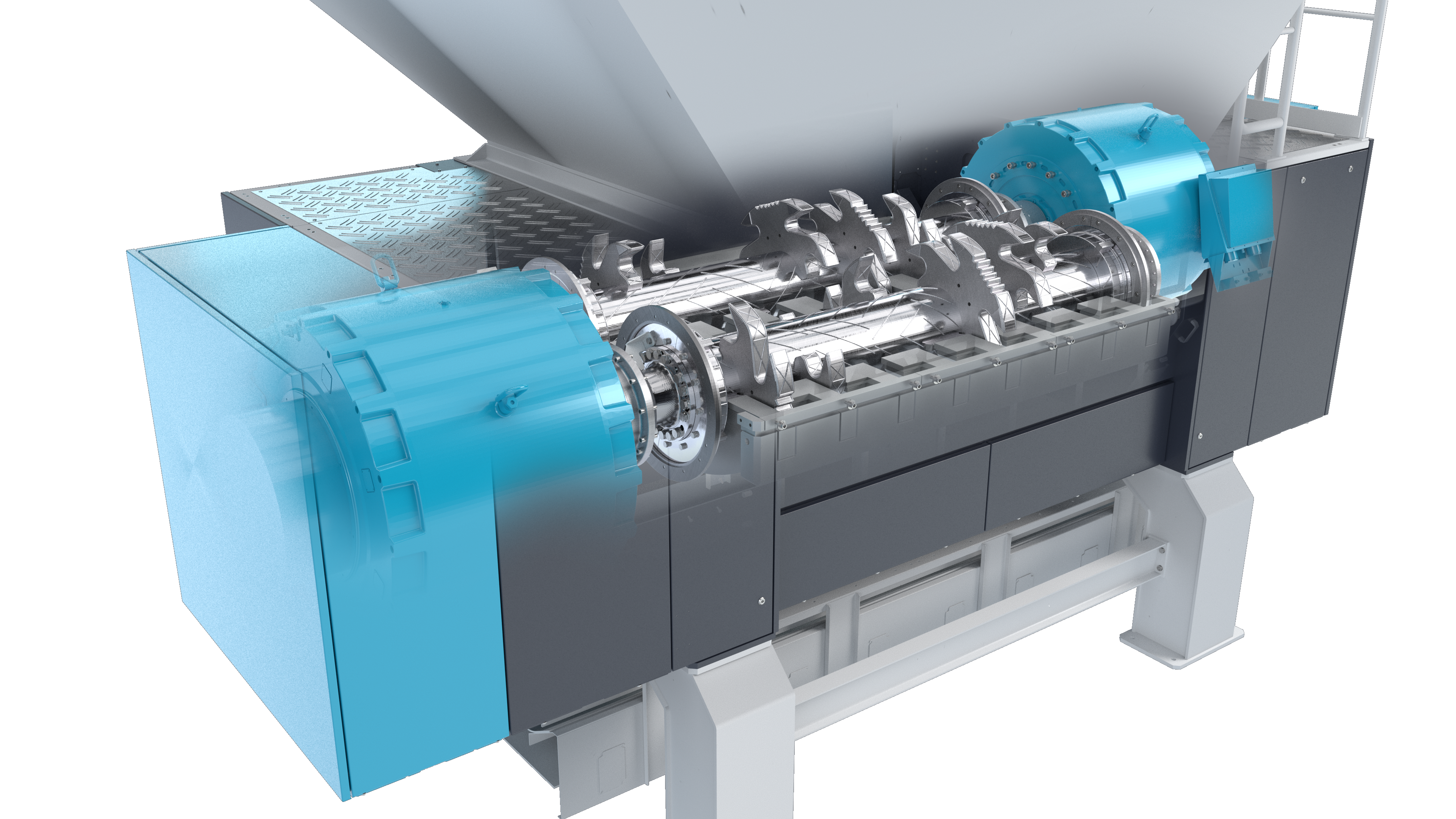 On its 270 m2 booth site Vecoplan will be presenting a true world premiere. Besides fulfilling the latest standards in industrial design and offering attractive new features, the VAZ single-shaft shredder has a modular structure which makes it the right solution for a wide range of applications.
Vecoplan will also be exhibiting its VRZ series shredder. Its "ripper" is designed for demanding applications and requires very little maintenance. The key feature of this double-shaft shredder is its rotor. Instead of conventional cutting tools, it has sickle-shaped ripper teeth which safely break up and shred even bulky and soiled materials. The range of possible applications is huge: domestic & commercial waste, post-consumer waste and post-industrial waste. It can also pre-shred waste wood.
Another highlight at the booth will be the compact and powerful VEZ 3200. This RDF shredder is a brawny single-shaft machine that combines the best Vecoplan technologies. It is equipped with an almost maintenance-free HiTorc drive that is totally insensitive to extraneous material. The VEZ is extremely reliable and powerful. It can handle very difficult material flows with high impurity contents in both pre-shredding and single-stage shredding.
Hall B5, Booth 229/328