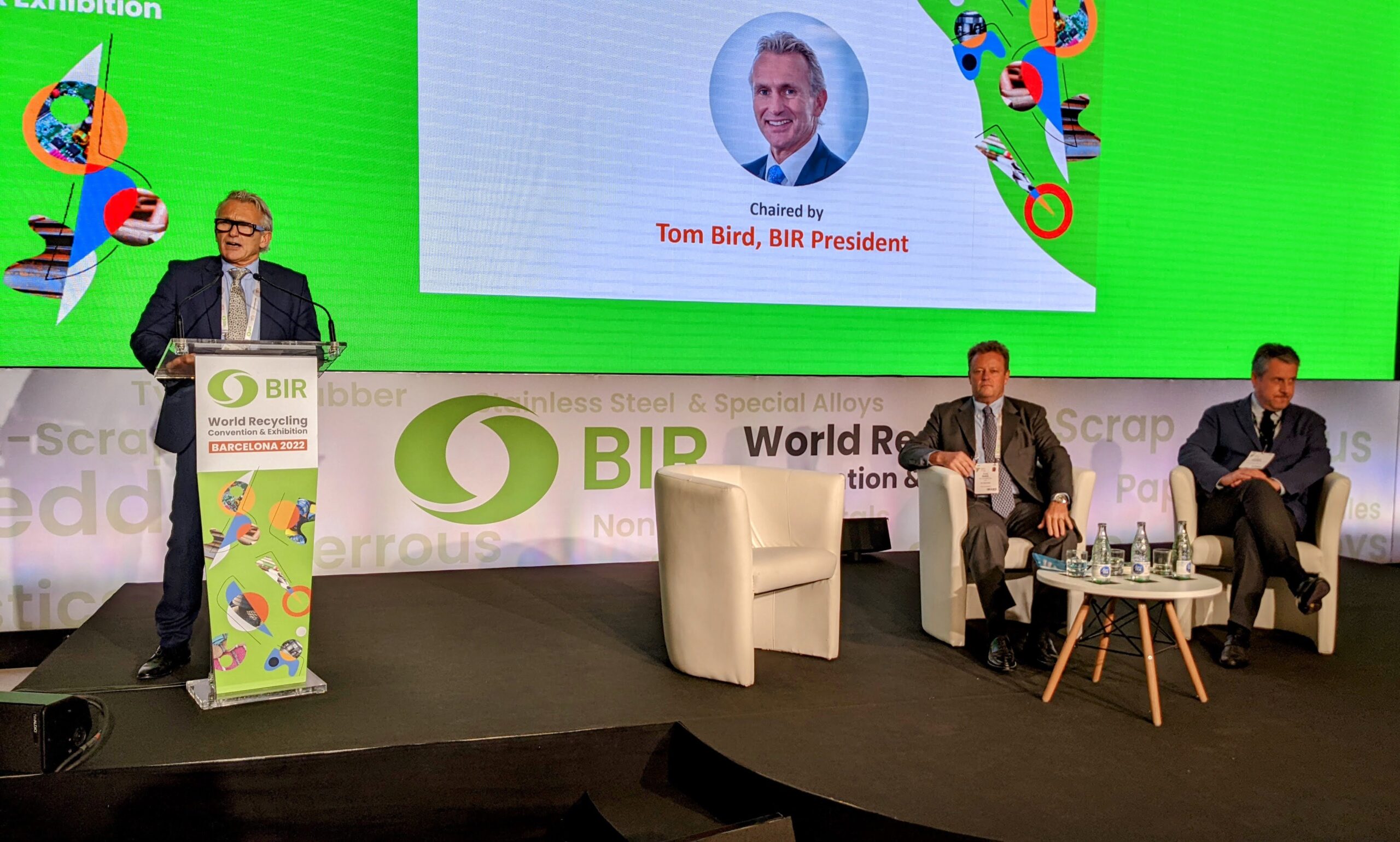 For the first time since 2019, the annual meeting of the Bureau of International Recycling (BIR) was held again from May 23 to 25, 2022 – this time in Barcelona. In addition to the opportunity to engage with 1,300 participants, the event focused on the European Commission's plans for waste shipment regulation. In its proposal, the Commission argues that if waste is exported, it could "pose risks to human health and the environment, especially if the waste is not properly controlled". However, BIR criticizes the EU as being more concerned with the "positive economic value" of this waste as stated in the proposal. Regarding steel scrap, BIR Director General Arnaud Brunet expressed that for the EU to remain within the Union is desired "so that steel mills can decarbonize for a good price." Ross Bartley, BIR director of trade and environment, called this intention protectionism.
Dare more lobbying
BIR representatives were self-critical of the need to do more to represent the interests of the recycling industry in Brussels. "We've got to keep beating the drum," BIR President Tom Bird said in Barcelona.
Other challenges currently facing member companies in the various BIR divisions and the industry as a whole included Russia's war against Ukraine, rising energy and transportation prices, restrictions on trade due to Shanghai lockdowns, and labor shortages felt around the world, including as a result of the Corona pandemic.
In discussions with guest speaker Jack Farchy, author of the book "The World for Sale," and Robin Martin, head of market development at the London Metal Exchange (LME), BIR representatives also discussed possible backgrounds to the sudden surge in nickel prices on the LME in March 2022 and how such events can be prevented in the future.