| The e-scrap recycling sector is the victim of "a messaging issue" and of the general circulation of "mixed" and "inconsistent" information that has unfairly tarnished its image, the latest BIR E-Scrap Committee meeting in Prague was told by committee member Robin Wiener, President of the US Institute of Scrap Recycling Industries (ISRI).
| The IERC 2016 will take place from January 20 – 22, 2016 in Salzburg, Austria.
| The next congress in battery recycling ICBR 2015 organized by ICM AG will take place from September 23 - 25, 2015 at the Hotel Fairmont Le Montreux Palace in beautiful Montreux, Switzerland.
| Swissrtec has announced the production of its largest delamination mill to date.
| North american consumer battery stewardship organization Call2Recycle increased its total weight of material collected in 2014 for an 18th consecutive year.
| 3S International claims to be the only company using a Bluebox unit in the US.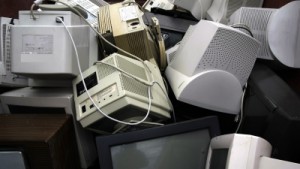 | Volumes of waste electrical and electronic equipment (WEEE) are rising rapidly - especially in emerging countries - and yet "there is not really a level playing field" when it comes to treatment standards, it was alleged at the latest BIR E-Scrap Committee meeting by Volker Pawlitzki, Senior Vice President of the Recycling/Precious Metals Business Unit of major Germany-based refiner Aurubis.
| Luis Torres from Sunpower was confirmed new President of the European take-back and recycling association.
| PV CYCLE announced that an agreement has been signed under which the Swiss take-back system SENS eRecycling will be responsible for the return, taking back and recycling of photovoltaic modules.