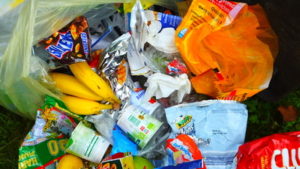 | The Oman Environmental Services Holding Company S.A.O.C (Be'ah) is undertaking an aggressive waste management plan in the country. Officials from Be'ah said that Oman's waste management investments could total about OMR 423.47 million.
| The responsibility for waste management in Thessaloniki city and the entire Prefecture of Thessaloniki is the responsibility of FODSA, a public company managing waste for the Association of Local Authorities of the Prefecture of Thessaloniki.
| Eurostat has published the final figures for municipal waste collection and treatment in the EU in 2014.
| According to various british newspapers, hundreds of thousands of tonnes of recycling have incinerated or send to landfill sites - because councils claim it has not been sorted correctly.
| Playing down the benefits of minimising landfilling, as recently done by some stakeholders, is a dangerous message ahead of COP21, particularly from a global perspective, CEWEP says.
| According to the Confederation of European Waste-to-Energy Plants (CEWEP), the Commission seriously questions undertaking any effective landfill diversion action in the upcoming new Circular Economy Package.
| A new Yale-led study indicates that the US is disposing of more than twice as much solid waste as expected.
| According to the british Department for Environment, Food and rural affairs, the total waste from household in the UK was 21,6 million tonnes. This amounts to 403 kg per person.