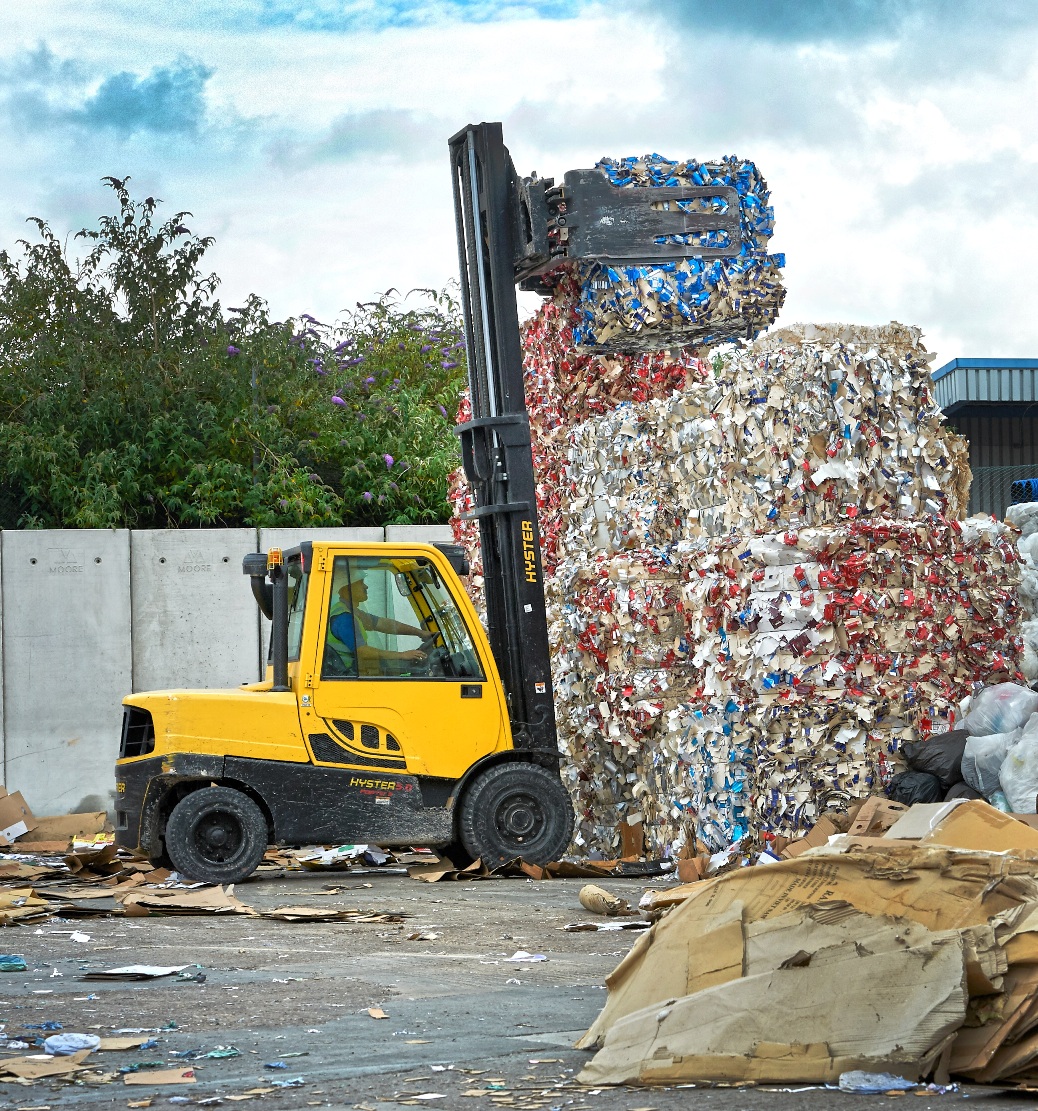 Known as the "Cool Truck", this special forklift is based on the Hyster H4.0-5.5FT range and is packed with features to overcome the difficult environments found throughout recycling and refuse processing operations.
"When operating standard forklift trucks in the waste and recycling industry, the radiators can easily get clogged up causing unnecessary downtime," says David Reeve, Industry Manager, Counterbalance Solutions for Hyster. "This is not only frustrating, it also costs businesses money in lost production and can lead to other problems."
With capacities from 4-5.5 tonnes, the Cool Truck has been specially engineered for recycling centres or waste processing plants, where there may be large amounts of debris and dirt in the environment or bales of dusty materials to be transported.
"Firstly, we had to reduce the amount of debris entering the engine compartment and getting stuck on the transmission or in the radiator," Reeve explains, adding that baling wires can also get trapped and even damage the fins on the radiator fan.
"As a first line of defence, we developed a fully enclosed frame and vented hoods, side panels and radiator covers to reduce the vacuuming of dirt and debris from the floor into the engine compartment," he adds. "But it's the radiator that is the really clever part."
Every 20 minutes, the Combi Cooler radiator fan changes direction for 20 seconds, blowing out the unwanted dust collected whilst sucking air in. This keeps the truck running longer, minimises radiator cleanouts and helps the truck to stay cool even in high ambient operating temperatures.  Furthermore, the Combi Cooler radiator cools both engine coolant and transmission oil.
The Hyster Cool Truck also offers an optional Load Weight Display which makes lifting heavy or awkward loads easier, saving time, improving efficiency and increasing reliability for the end user.