| Höcker Polytechnik GmbH made waves again at IFAT 2016 in Munich. This leading manufacturer of extraction and filtration systems for recycling, disposal and environmental technology, based in Hilter, Lower Saxony, presented their latest innovations in dust-free recycling operations, automated waste separation and pleasant sorting cabin atmosphere.
| Doppstadt showed a variety of new machines at Ifat.
| The main emphasis was on its quick-change system for twin-shaft shredders and the resultant adaptability to the materials to be processed, as demonstrated by the Miura and Atlas machines.
| To help tough recycling and waste applications maintain efficiency, Hyster offers a forklift truck specifically designed to prevent the common problem of engines overheating due to dust, dirt and debris.
| The supplier of robotic waste sorting systems, ZenRobotics, will have its IFAT debut this year in Munich, Germany. The world's first robotic waste sorting system, ZenRobotics Recycler (ZRR), will be on display..
| DWS Systems, the joint venture between Siltbuster and Doppstadt, will be exhibiting the latest Gritbuster WT-250 road sweepings recycling system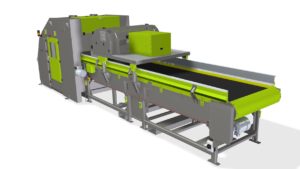 | The Varistort system presented by Sesotec is especially suitable for the sorting of solid waste materials such as metal waste, plastics, and electronic waste, but can also be used for the sorting of residual waste.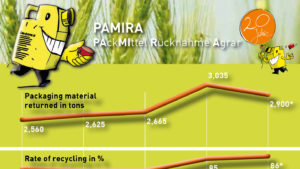 | 20 years of PAMIRA, new CO2 balances, successful international consulting
| Steinert Group launches the new optical sorting system UniSort BlackEye on the market.
| IFAT participation of Stahlwerke Bochum GmbH under the banner of new strapline.
| Presona has introduced a new energy efficient baler for 2016 – the LP 60 EH. The LP 60 EH is the newest baler in the LP Series range.
| THM recycling solutions GmbH extend their product portfolio for the recycling industry with a new universal-shredder RSP2000. The one step size reduction solution is fitted with a new developed sequential feed pusher, which ensures a continuous, energy efficient and none stop material throughput.
| Amut Group will present at its booth C1.240 the Da-Labeller DLB 60 and the mobile Ballistic Separator SBS 201.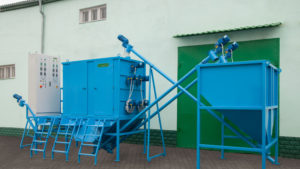 | Redoma Recycling AB has expanded its product range with a cost-efficient Electrostatic Separation System (ESS), available at present in six different sizes. The ESS can separate residual fine copper in the plastic with close to 100% purity.